Discover more from Drinking from the Firehose
A weekly(-ish) newsletter on commerce, media, science, tech, investing, & internet culture by Alex Taussig. I am a partner at Lightspeed in Silicon Valley.
Over 9,000 subscribers
Firehose #170: 🎛 Remote control. 🎛
The human side of remote work. Plus: fix colleges first, Direct-to-Creator is the new DTC, learning from hospitals, and speed running "Ninja Gaiden."
One Big Thought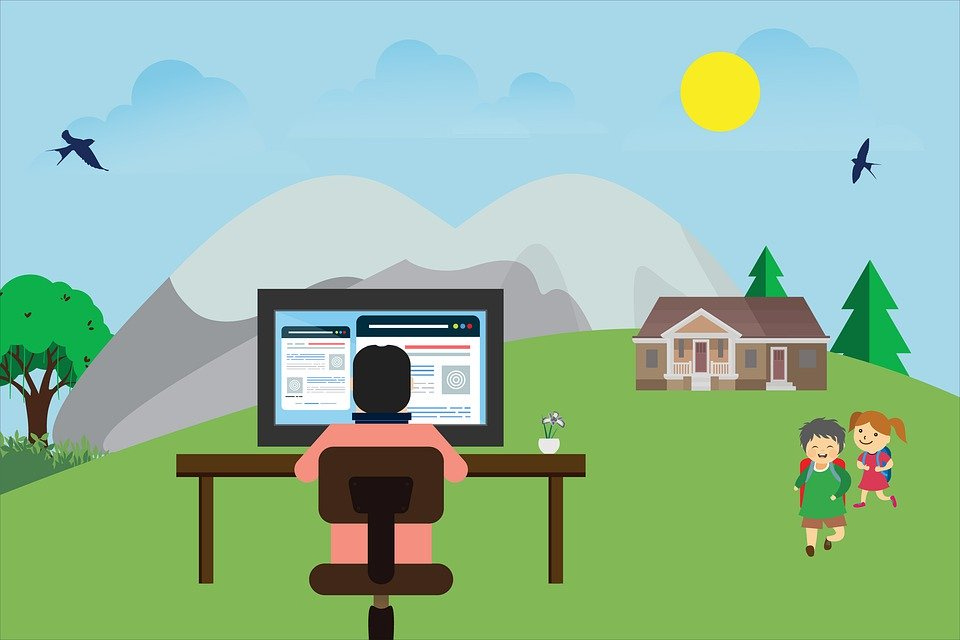 The last few months have forced many of us to contend with a remote work environment. Prior to COVID-19, only 4% of Americans worked remotely on a regular basis. That number has been upwards of 60% recently!
It's unnatural for that many people to change behavior so quickly. User errors abound. Examples of bad remote work have been lampooned on shows like SNL.
It's simply not natural to stare into a computer screen, connecting with other humans virtually, for 8+ hours a day. Some critical elements of social behavior are missing — even if you're using the best tools available.
This tweetstorm (and accompanying post) by Sid Sijbrandij, CEO of GitLab, laid out a few strategies to introduce the human element back into remote work.
With employees in over 150 countries, GitLab is one of the three largest all-remote companies in the world. The others are InVision and Automattic (makers of Wordpress). These companies have worked remotely for years and can shed light on how to bridge the social gap across physical distance.
A few of my favorite suggestions from the GitLab post:
Devote time to fostering relationships. Informal conversations are scheduled. That includes daily all-hands, small group breakouts, a week-long Unconference (in person), and 4x per week group conversations.

Bring your whole self. Assume calls will be interrupted by family members. Introduce aspects of your personal life to others, whether through a talent show, virtual DJ room, or show & tell. You need to create "excuses" for people to feel comfortable sharing stuff outside of the traditional scope of work.

Make serendipity programmatic. Create venues for new people to meet and exchange ideas outside of work context. Gitlab does AMAs, holiday celebrations, global virtual pizza parties, scavenger hunts, and even hosts a "donut bot" that matches random employees on Slack for a 1:1.
Remote work can have a soul. And people working at remote companies can feel like they're part of a team. But, the infrastructure and processes to create that social bonding on remote teams is non-trivial. I anticipate that we will see a new role develop in HR organizations that implements best practices like these — sort've like a PeopleOps specialist in remote work. If you're thinking of keeping work-from-home indefinitely at your company, you may want to consider finding or appointing a person like this in your organization.
---
Tweet of the Week
---
Links I Enjoy
#commerce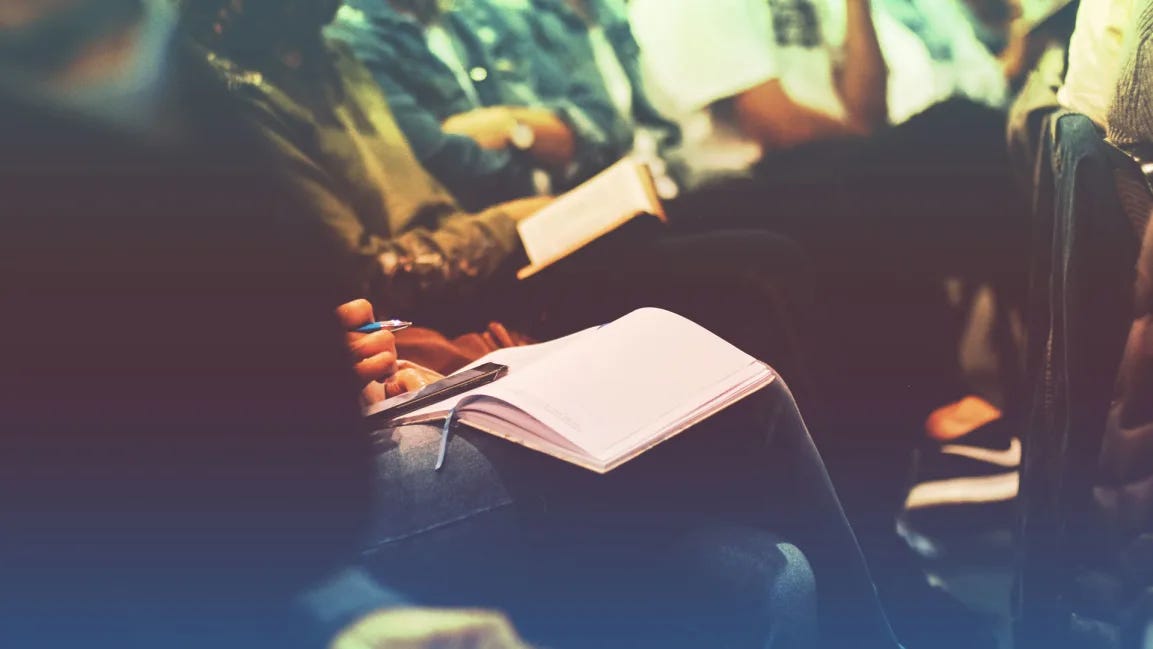 Flockjay* CEO Shaan Hathiramani wrote an Op-Ed in FastCompany this week on 9 ways to reimagine the future of college. I discussed this topic in my One Big Thought last week. Shaan did a phenomenal job not only pointing out the flaws in the current system, but also suggesting constructive improvements.
To start, Shaan calls on colleges to move towards job-ready curricula, invoke financial exigency to reduce disengaged tenured faculty, and grant regulatory reprieves to endowments to free up restricted dollars for financial aid. Read the piece for more in depth recommendations.
A conventional approach to consumerism (actually the one taught at HBS) is that customers are looking for a "job to be done" and "hire" a product to do that job. The reality is that customers are often shopping to satisfy an emotional need. Good consumer product marketers connect their products to that intangible desire. That's why, even during a recession, consumers still purchase luxury items they technically "don't need." Notably, the week that the Federal government sent out stimulus checks last month, jewelry and fashion sales rose 18% and 13%, respectively, compared to the prior period.
#media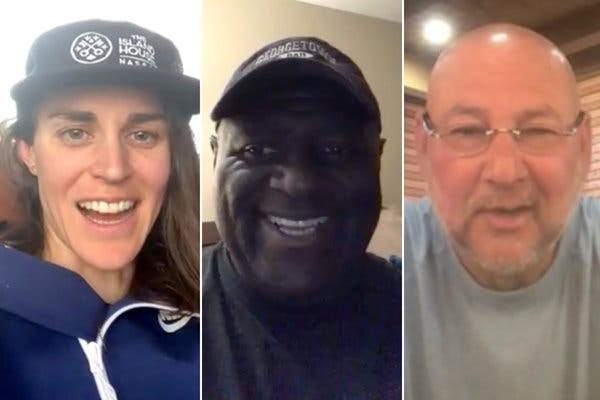 The New York Times wrote a story on Cameo*, Patreon, and Substack, discussing how these consumer platforms are creating channels for creative professionals to monetize their talents directly. All of these platforms are a great example of the old adage attributed to Jim Clark of Netscape:
"There are only two ways to make money in business: one way is to bundle, the other is to unbundle."
Each of them started out by providing a direct line from a creator to her fans, but in the long-term each has a more powerful model if it bundles creators together and lowers the average cost for consumers to engage.
Turner Novak wrote what may be the definitive history of ByteDance/Douyin/TikTok for English-speaking audiences. From its evolution out of Toutiao in China, ByteDance has grown like a weed, launching multiple successful consumer products all piggybacking off each other's success. Highly recommended reading.
#tech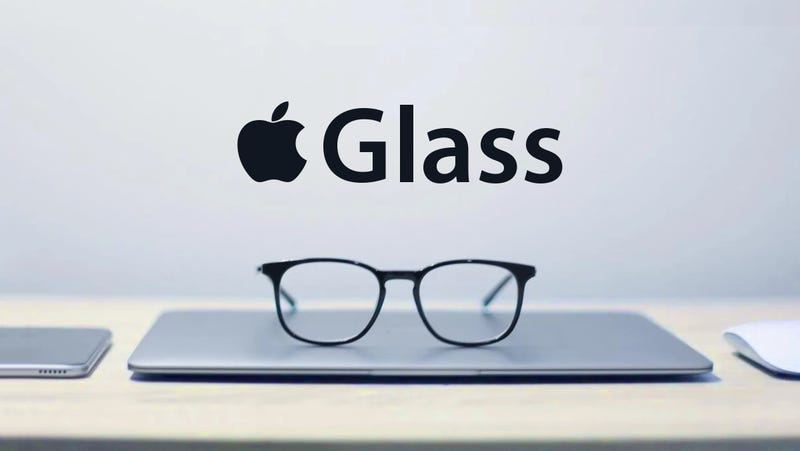 After years of speculation, it seems like Apple is finally getting ready to release a standalone augmented reality device. Apple Glass will work in a similar manner to Watch, wherein the internet connectivity and heavy duty processing will happen on a nearby iPhone. Crazy that, when this launches, I'll have four Apple devices on my person: iPhone, Airpods, Watch, and Glasses. I feel like a cyborg already!
#science
Atul Gawande, surgeon and renowned author of The Checklist Manifesto, wrote a piece in The New Yorker this week about how the return to work debate could be shaped by how hospitals are handling their own operations:
The four pillars of our strategy—hygiene, distancing, screening, and masks—will not return us to normal life, but, when signs indicate that the virus is under control, they could get people out of their homes and moving again. As I think about how my workplace's regimen could be transferred to life outside the hospital, however, I have come to realize that there is a fifth element to success: culture. It's one thing to know what we should be doing; it's another to do it, rigorously and thoroughly.
The role of culture here is the one that gives me most pause, watching how America has "re-opened" in the last few weeks. Outside of coastal cities that have been hit hardest by the virus, we see reactions ranging from apathy to aggression towards simple, uncontroversial behaviors like masking. I wonder if the prototypical "Don't Tread on Me" part of American culture can handle a pandemic, wherein collective action and small scale personal sacrifice are necessary.
#culture
Speed running is the act of completing a video game in the fastest time possible, under a set of standardized conditions. Gamers compete around the world for speed records, mostly on classic games from systems I grew up with (NES, Sega, SNES, N64, etc). Ninja Gaiden was a classic NES game with a high degree of difficulty and a notorious path to the world record. This long video recaps the painstaking journey to breaking and re-breaking the world record, mostly by a single individual called Arcus.
---
Enjoyed this newsletter?
Getting Drinking from the Firehose in your inbox via Substack is easy. Click below to subscribe:
---
Disclaimer: * indicates a Lightspeed portfolio company, or other company in which I have economic interest. I also have economic interest in AAPL, ADBE, AMT, AMZN, BABA, BRK, BLK, CCI, CRM, GOOG/GOOGL, FB, HD, LMT, MA, MCD, MSFT, NSRGY, NEE, PYPL, SHOP, SNAP, SPOT, SQ, TMO, VEEV, and V.
Header image credit: https://pixabay.com/illustrations/remote-working-freelancer-network-4561363/