Discover more from Drinking from the Firehose
A weekly(-ish) newsletter on commerce, media, science, tech, investing, & internet culture by Alex Taussig. I am a partner at Lightspeed in Silicon Valley.
Over 9,000 subscribers
Firehose #169: 🎓 School's out. 🎓
A moment of reckoning for higher ed. Also: P2P baking, streaming takes over, solar's dramatic cost decline, and Dave Grohl's ode to live music.
One Big Thought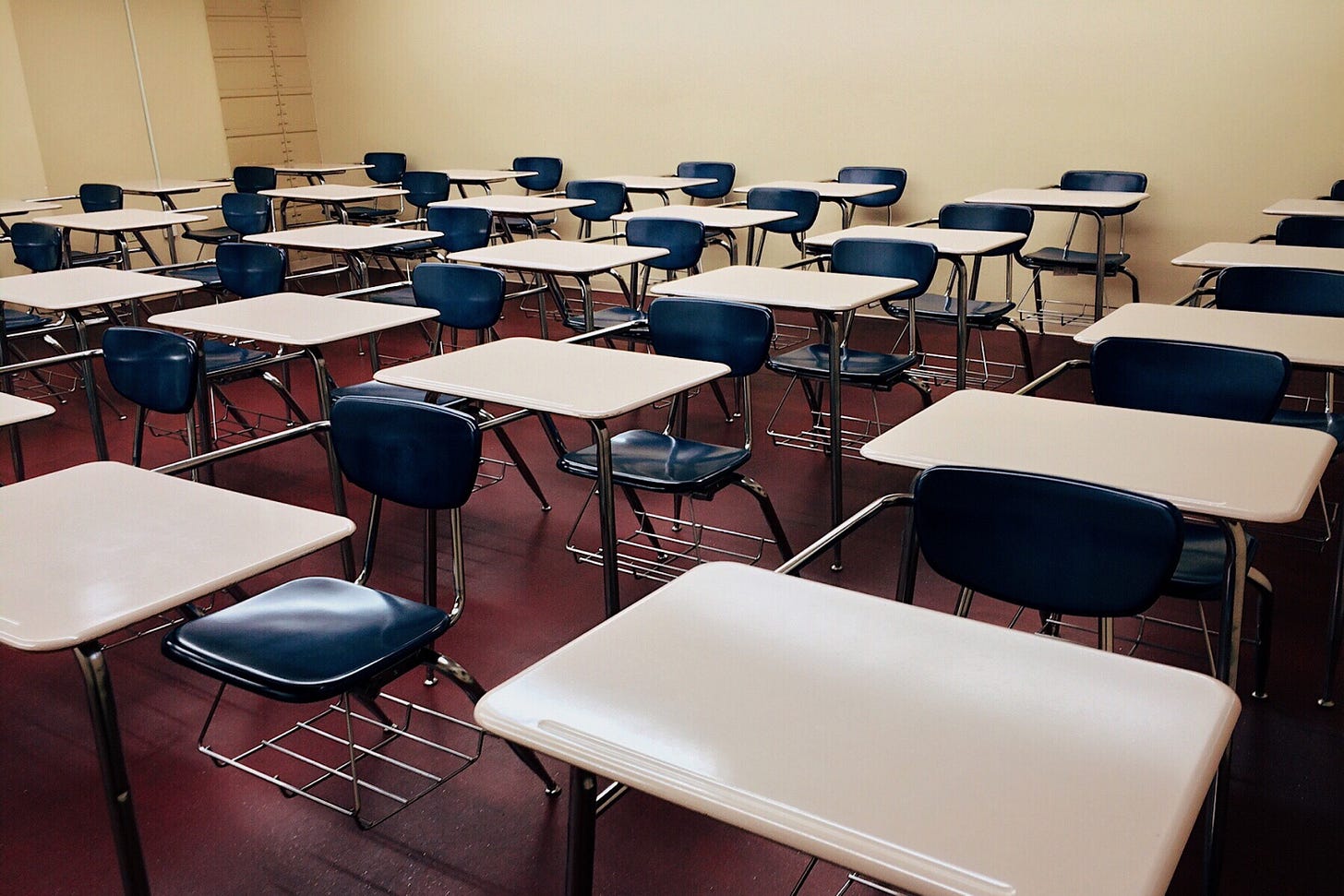 Of all the industries impacted by COVID-19, higher education may see the deepest, long-term structural change.
A college education costs far more today than it used to.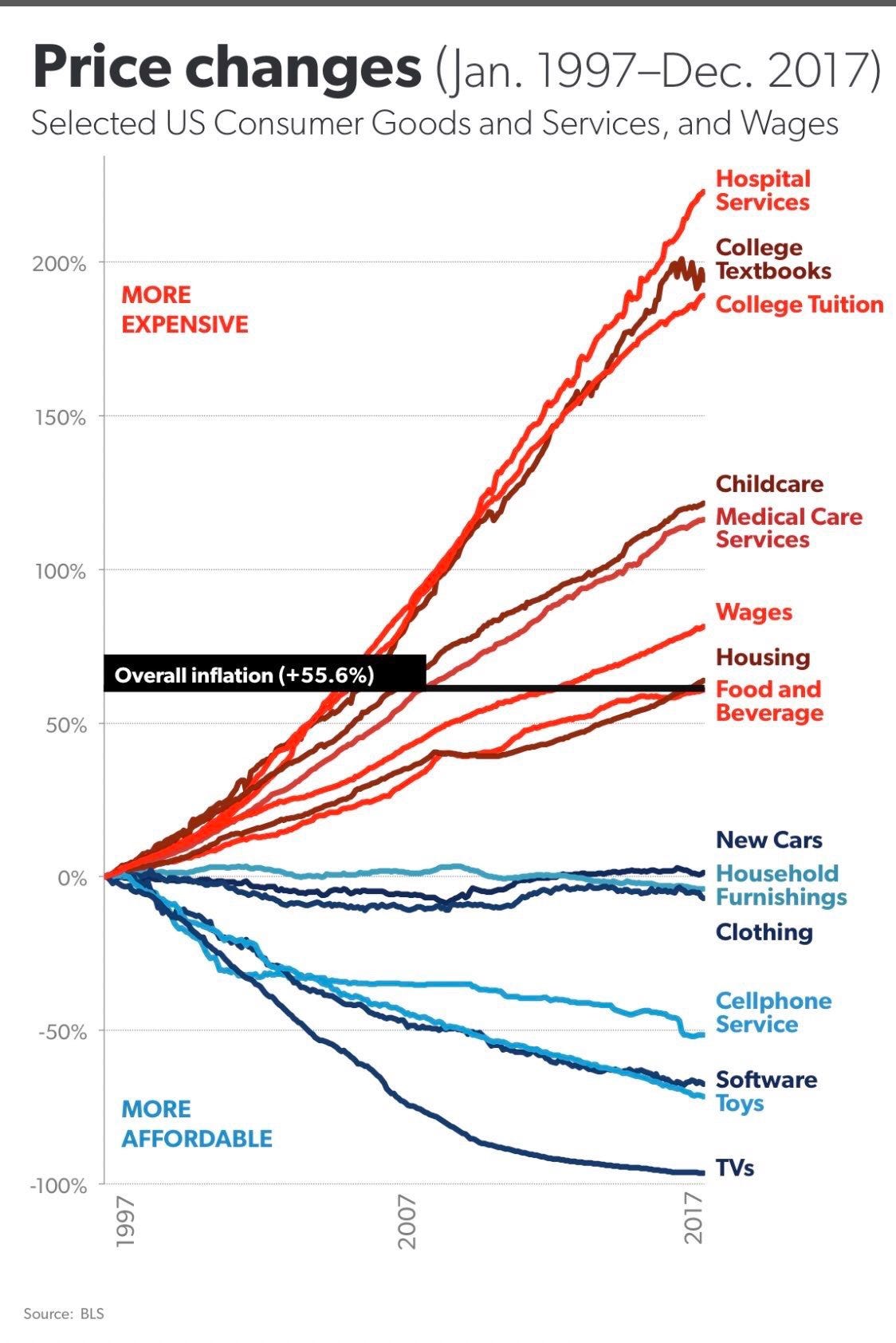 In 2016 dollars, the average total cost to attend a 4-year U.S. institution rose from $53k in 1989 to $105k in 2016. Real median wages only grew from $54k to $59k in the same period. The former grew at more than 8x the inflation-adjusted CAGR of the latter. The compounding difference over nearly three decades has driven student loans to become the largest component of non-housing debt for Americans. Unlike auto loans and credit card debt, a Federally backed student loan is extremely difficult to discharge in bankruptcy.
As college has become less affordable, a postsecondary credential has become a more important requirement for Americans to enter the middle class. Nearly 2/3rds of all U.S. jobs require a postsecondary degree, including the majority of the fastest growing professions. Despite having some of the best institutions in the world, the U.S. ranks poorly in postsecondary attainment, with less than half of 25-34 year olds obtaining a credential beyond a high school diploma. This is all despite the Federal government's investment of $120 billion annually on loans and grants for the 15 million students who attend an institute of higher education each year.
If success looks like completion of the program, then many universities are abjectly failing their students. Again, that's despite massively inflationary pricing and government subsidies. For example, only 45-60% of 4-year non-profit institutions graduate 75-100% of students. For-profit institutions perform much worse — fewer than 20% of them graduate at an acceptable rate. The numbers are even worse for 2-year and certificate granting institutions.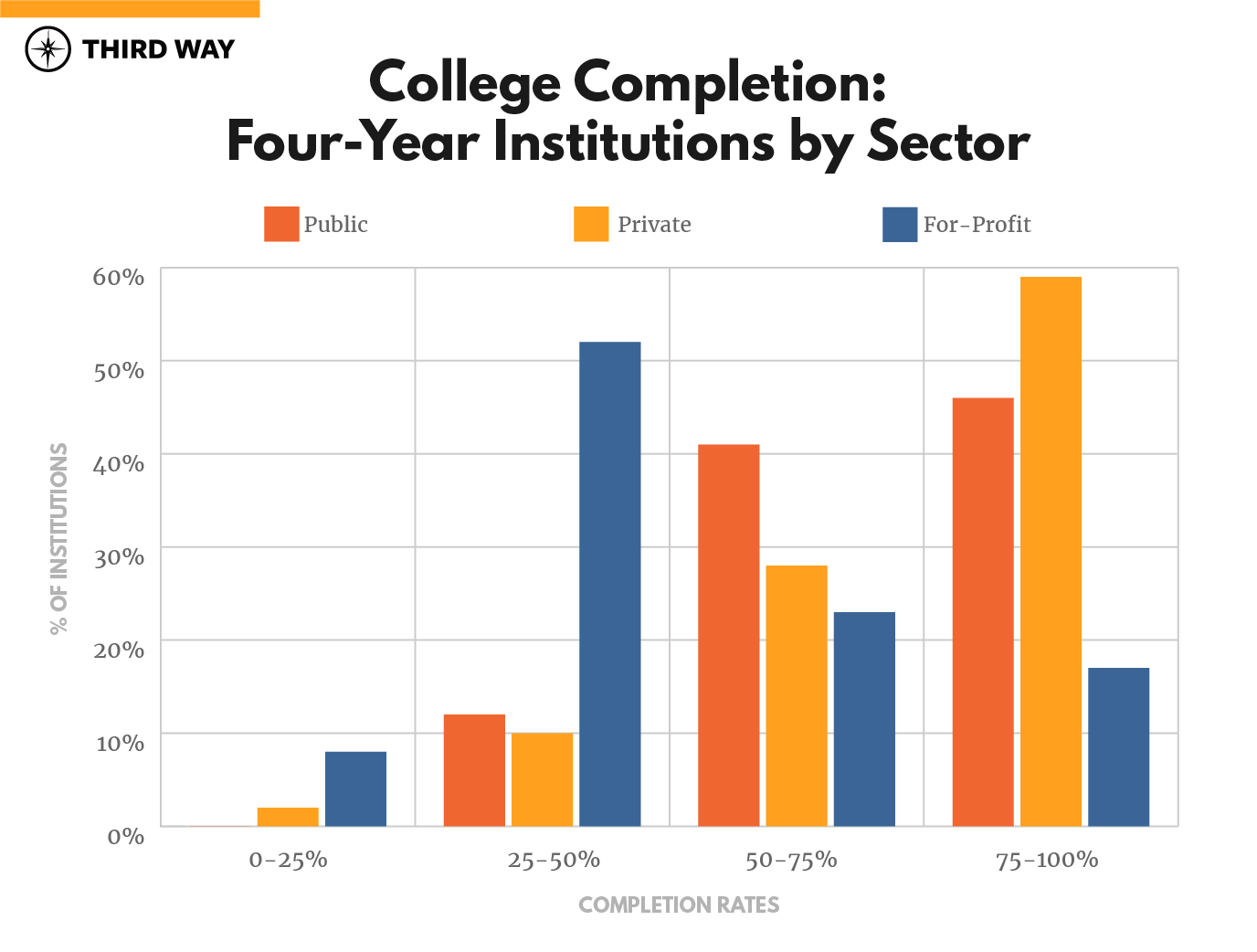 Students who wish to achieve a middle class lifestyle someday are stuck paying for product that doesn't perform well for the majority of customers, the price of which is growing 8x faster than wages, and requires a massive saddle of bankruptcy-proof debt.
The levy was bound to break at some point, but COVID-19 has accelerated the timeline of the collapse of the conventional university system.
Noah Smith of Bloomberg wrote a tweetstorm on this topic this week. He argues that COVID-19 is a triple whammy for colleges.
First, the decline in tax receipts and increased spending by states to protect citizens from the virus will cause massive budget gaps. State schools will see reduced spending per student as a result. In fact, states have already been cutting this spend for years, but COVID-19 will accelerate the inevitable.
Second, foreign students, who typically pay full freight and therefore subsidize domestic students, will be less likely to come to U.S. schools this fall. That's likely to be especially true for China. Chinese students make up 1/3rd of the U.S. international student body, and international students contribute 28% of all public university revenues in the U.S. A hypothetical moratorium on Chinese students in the U.S. would therefore cause a ~10% drop in revenues for public institutions.
Third, demand for brick-and-mortar higher education in the time of COVID-19 will decline precipitously. Demand for college was actually dropping prior to the pandemic, simply due to affordability challenges. Now universities need to contend with the prospects of social distancing on campus to make students feel safe. Personally, I can't imagine how one implements effective social distancing in colleges without heavily restricted enrollments. We can't even social distance in Whole Foods without dropping foot traffic by more than 50%. Those kind of enrollment drops would decimate a university. Unless you believe we'll have a vaccine or fully beneficial treatment by the fall (unlikely), college campuses that do reopen will likely become hotspots for viral spread.
This realization will push most students to delay fall matriculation, or attend a virtual school over Zoom or some other platform. If they do the latter, they certainly won't want to pay even a fraction of traditional tuition. If a virtual academic year costs 1/10th of the normal tuition, the school would need to enroll at least 10x the number of students to make up for the lack of overall revenue. Few schools will be able to supplement in-person with sufficient online enrollments to cover the gap. Yet, these schools still have many legacy fixed costs (building maintenance, tenured professor salaries, etc).
Further, roughly 30% of public and private universities ran deficits prior to COVID-19, and 5% of private universities had less than 90 days cash on hand. Most universities don't have cushy endowments to help them withstand this kind of shock. The median endowment is around $65 million, and much of that money is restricted. It's not inconceivable that, in the next academic year, we will see a quarter of all public and private universities close their doors.
This is how COVID-19 could break the business model of higher education. The outlook is fairly bleak for the old model. The only silver lining is that students still desire higher education at some price and may be more willing to try new models.
My Lightspeed partner Mercedes Bent wrote a recent series of posts on opportunities in education unlocked during this crisis. Her piece on higher education discusses a few of the behavior shifts we could see that leverage technology — e.g. learning management systems that are natively virtual, corporate learning filling the gap, re-skilling platforms with innovative financial models. We're starting to see these trends play out as described in this SF Chronicle article featuring companies like Flockjay* and Udemy.
I'd encourage you to read her post if you're interested in the upside of this otherwise troubling trend.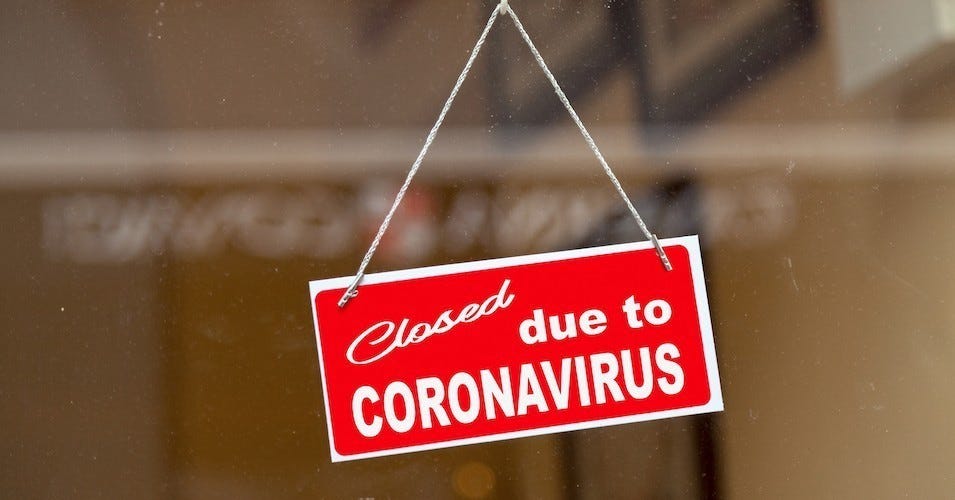 I'm ready for better higher ed outcomes and for people to have more fulfilling career journeys. We have made some progress but are still in a student debt crisis caused by an inefficient higher education system. I hope that this crisis, for all the calamity it's brought, will at least give us more options for fulfilling careers.
---
Tweet of the Week
---
Links I Enjoy
#commerce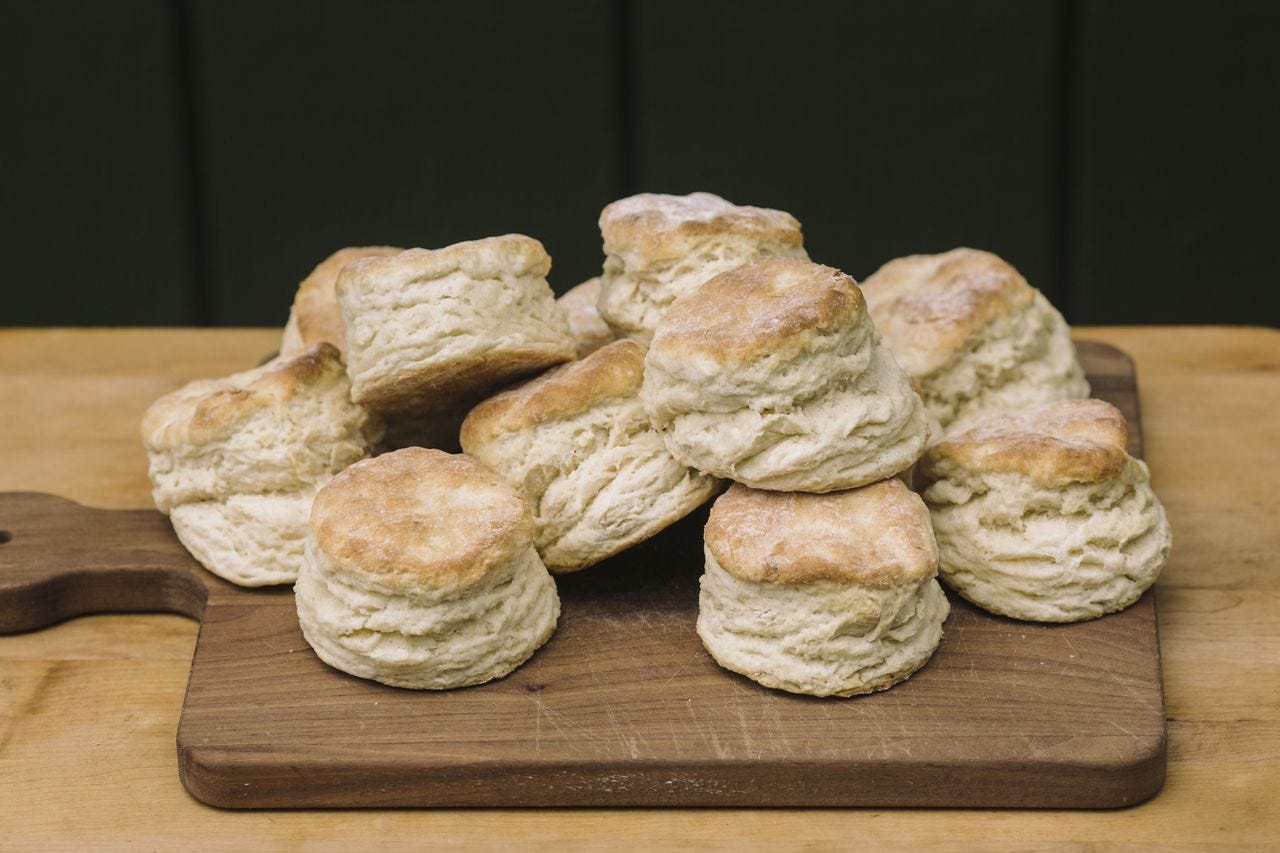 Stuck at home, Americans are baking like never before. Now some of them can turn that passion into a profession. More than 10 states currently allow home bakers to sell to other consumers via "cottage food laws." These entrepreneurs have found a home on Etsy, which has seen food orders grow 200-450% in the last 2 months alone.
Not since 9/11 have we seen the global air travel industry need to realign its operations so quickly and drastically. This tweetstorm by a reporter traveling from CDG to HKG gives a glimpse into our new reality. It involves 8-hour delays at destination, a self-testing routine, and packaged sandwich rations.
#media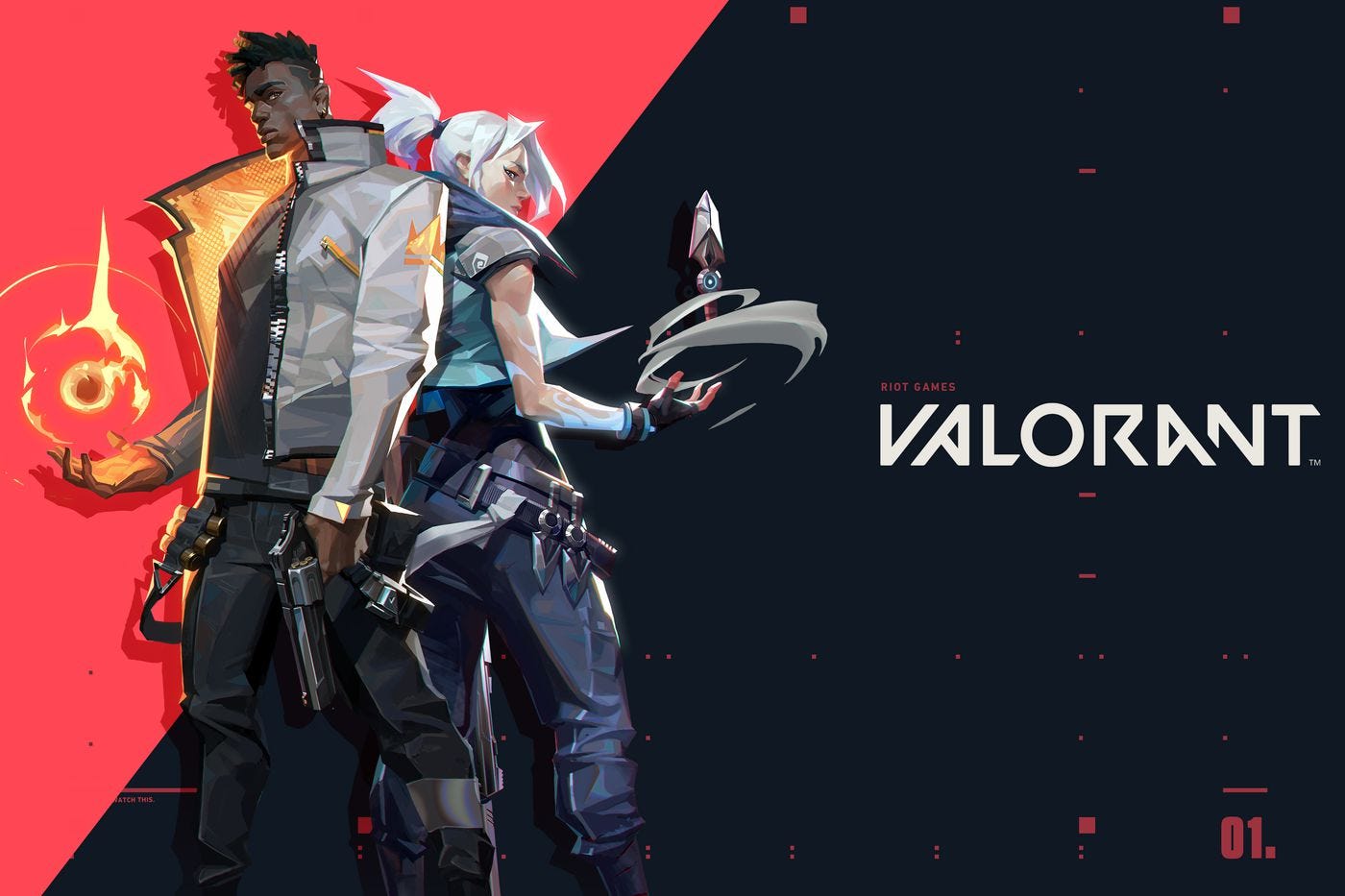 The degree to which the world's attention has switched to streaming services in the last few months is hard to grok. Twitch saw hours watched grow over 100% YoY, up 50% from March to April. The release of Valorant drove a big chunk of this growth thanks to a fascinating "drop" mechanic. Viewers had to watch streams of the game to get early access to the beta. In addition, musicians who couldn't perform live flocked to Twitch to engage their fans. Facebook Gaming and YouTube saw similar jumps, although Twitch was greater in magnitude.
#tech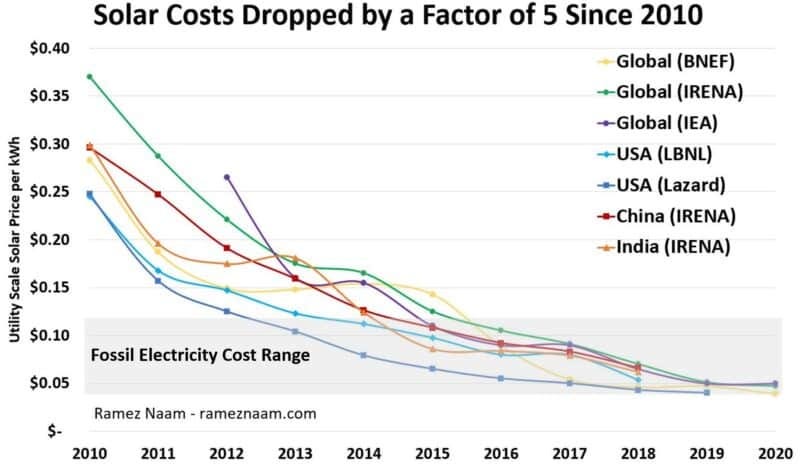 One of the greatest untold stories of the last decade is the dramatic decline in the cost of solar photovoltaics. Costs dropped somewhere between 5-8x, unsubsidized, from 2010-2020. These cost declines are remarkably faster than most estimates from the beginning of the last decade. In fact, they're 30-40 years ahead of the 2014 IEA estimate!
The author of this post predicts that solar production needs to double only 2 more times to serve 8% of current electricity demand, at which point we'll see solar in the $0.01-0.02/kWh cost range, unsubsidized. That's likely possible within 2030-2035 time range. At this point, solar would be cheaper to build than legacy fossil fuel plants are to operate. That means, even if you've already sunk all the cost into the ground for a coal plant, it's still cheaper to build new solar than turn the plant on!
#science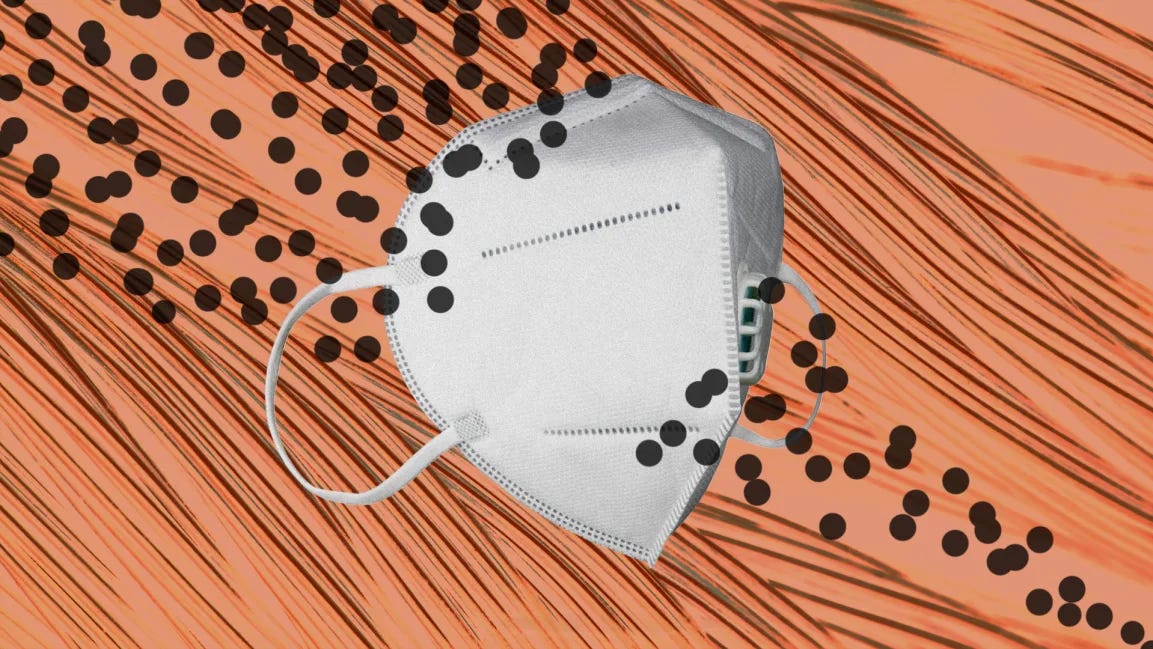 Scientists are on a mission to engineer a mask that can actively destroy COVID-19. Some solutions involve transition metals like Copper and Zinc. Others saturate the mask with chemical agents that can kill the virus, but don't harm the human. It's complicated, cross-disciplinary science and engineering:
"What we need to worry about is how to fix these agents so they don't [release] easily when people inhale and get into their lungs," he says. "But then we need to have them go away during exhalation. That's the science challenge."
I'm optimistic we'll see innovative methods applied, but worry that manufacturability will be an afterthought for many researchers. Hopefully they're applying the constraint of making billions of these things from the start.
#culture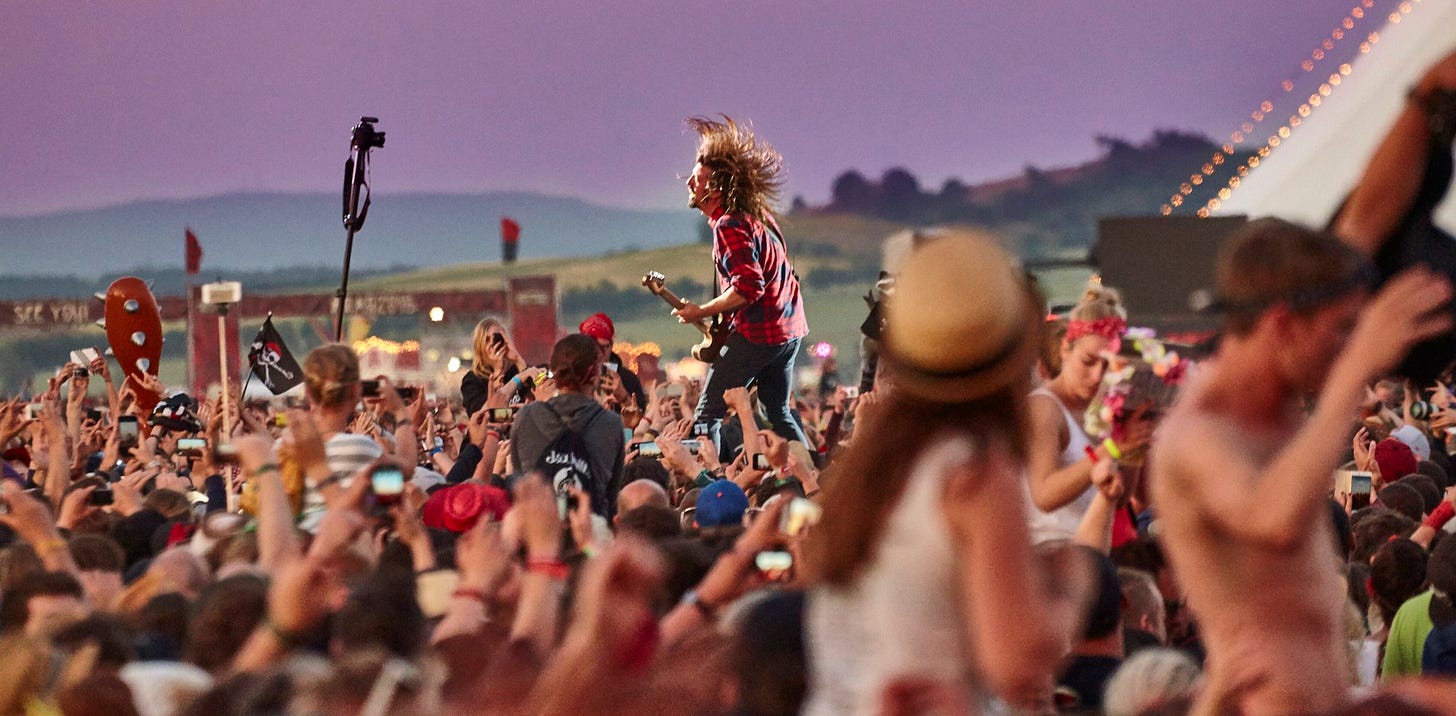 Dave Grohl of the Foo Fighters would have celebrated his band's 25th anniversary this year on July 4th in front of 80,000 fans. Unfortunately, live music is essentially cancelled throughout the world right now. He penned an emotional tribute to the essence of live music in The Atlantic this week, and it's worth a read.
My favorite moment is this touching story about meeting Bruce Springsteen:
One night, before a Foo Fighters show in Vancouver, my tour manager alerted me that the "Boss" himself, Bruce Springsteen, was in attendance (cue paralyzing nerves). Frozen with fear, I wondered how I could possibly perform in front of this legendary showman, famous for his epic concerts that span four hours. I surely could never live up to his lofty expectations! It turns out he was there to see the opening band (cue devastating humiliation), so I was off the hook. But we chatted briefly before the gig, and I was again reminded of not only the human being behind every superhero, but also the reason millions of people identify with him: He is real. Three hours later, as I sat on a locker-room bench recovering from the show, drenched in my own sweat, there was a knock at the door. Bruce wanted to say hello. Having actually stayed for our set (cue jaw crashing to the floor), he very generously thanked us and commented on our performance, specifically the rapport we seem to have with our audience. Something he obviously understood very well. When asked where he watched the show from, he said that he'd stood in the crowd, just like everyone else. Of course he did. He was searching for that connection too.

A few days later, I received a letter from Bruce, handwritten on hotel stationery, that explained this very clearly. "When you look out at the audience," he wrote, "you should see yourself in them, just as they should see themselves in you."
---
Enjoyed this newsletter?
Getting Drinking from the Firehose in your inbox via Substack is easy. Click below to subscribe:
---
Disclaimer: * indicates a Lightspeed portfolio company, or other company in which I have economic interest. I also have economic interest in AAPL, ADBE, AMT, AMZN, BABA, BRK, BLK, CCI, CRM, GOOG/GOOGL, FB, HD, LMT, MA, MCD, MSFT, NSRGY, NEE, PYPL, SHOP, SNAP, SPOT, SQ, TMO, VEEV, and V.
Header image credit: https://www.pexels.com/photo/chairs-classroom-college-desks-289740/