Discover more from Drinking from the Firehose
A weekly(-ish) newsletter on commerce, media, science, tech, investing, & internet culture by Alex Taussig. I am a partner at Lightspeed in Silicon Valley.
Over 9,000 subscribers
Firehose #167: 🛍 Shop 'till you drop. 🛍
Shopify courts consumers. Plus: a mixed bag for CPG, best/worst of times for eSports, the end of shelter-in-place, modeling an epidemic, and more.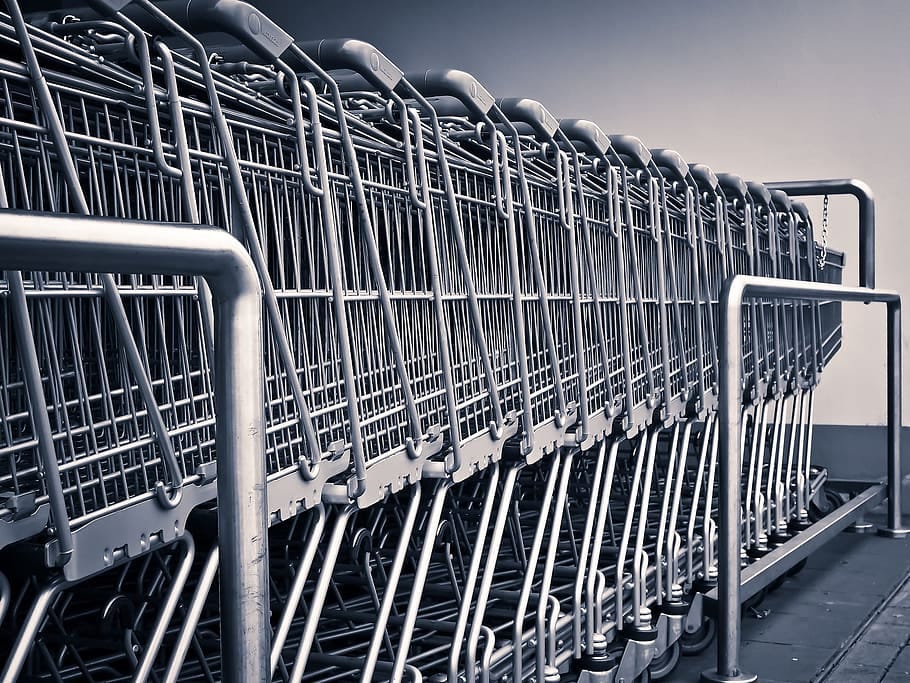 Update
After a month-long hiatus, I am excited to write again. It took me this long to figure out how to balance work obligations and family life during this crazy period of time. I appreciate all the patience and support from readers of this newsletter.
One Big Thought
Shopify* announced its aptly-named Shop app this week. I say "announced" vs. "launched" because Shop merged Shopify Pay with the already existing Arrive app to create a seamless post-checkout experience for consumers.
This is the first time Shopify has declared its intention to build a direct relationship with the consumer. Shopify Pay laid the groundwork. It unified checkout across more than a million Shopify merchants. You enter your credit card once at checkout and save it to Shopify Pay. Because Shopify retains your payment information, it maintains a record of your purchases and can make recommendations post-purchase to other products and stores. This recommendation system drives more purchase intent back into the top of the Shopify funnel of stores.
The company described this discovery feature in more detail in its announcement blog post:
The average cost to acquire a customer has risen substantially in recent years. As a result, repeat purchases are often where businesses make a profit. Shop gives independent businesses a new channel that automatically recommends products to their existing customers, all from a place they already shop—on their phone.

Shop drives rediscovery of your brand through in-app recommendations that circle customers back to your store. A user's Shops tab acts as a personalized shopping feed that populates with product picks, special deals, and new arrivals based on their purchase history and the brands they follow on Shop.
Does this sound familiar? If so, it's because you're a loyal Drinking from the Firehose reader. :-)
In particular, you read Firehose #148: "Shopify's Endgame" from November 18, 2019, and maybe Firehose #149: "Addendum" the following week. In these posts, I argued that Shopify's end goal was to drive consumer traffic and complete its unbundling of Amazon*:
"To grow its take rate significantly from here, Shopify would need to deliver a value it currently lacks: demand gen(-eration). I've written about the powerful combo of free software, marketplace services, and demand gen in my "business in a box" post a few weeks ago. Because 50% of e-commerce searches already start on Amazon, the incumbent has a huge lead. How could Shopify potentially bring new customers to its merchants, for which it could likely charge hefty additional fees?

One idea would be to start networking the 1 million merchants who already sell on Shopify.

Imagine a Shopify app installed on a store page after checkout. It could offer ads for related or similar products. If the shopper clicks through and transacts in another store, Shopify could earn an additional "demand gen" rake for that transaction, net of payment to the sending merchant for hosting the ad inventory. Shopify may even find merchants willing to put these ads on other store pages to entice visitors who are likely to bounce anyway.

Because Shopify runs the websites of these merchants, it may be able to more accurately track users bouncing between sites and build machine learning algorithms to calculate lookalike audiences for its stores. It may also be able to persist a customer's payment info across stores to make the secondary checkout faster. In short, Shopify has the opportunity to build a distributed recommendation engine on top of ad inventory it partially owns and drive more sales to sellers in its network. That opportunity represents potential high margin revenue that could blend its net take rate up towards Amazon's. 

If it executes on demand gen, Shopify would have built the ultimate "business in a box" for online merchants and give them very little incentive to work with Amazon. That's as close to a lights out scenario for the e-commerce giant as we can expect to see."
My prediction was pretty darn close to reality. Shopify's stock price is up 90% since I wrote this!
I did, however, miss some details of the implementation. First, Shopify has not started charging for referrals, but could very well release an ad unit in the future for promoted products or stores in the Shop app. Second, it hasn't implemented these post-purchase features on the web, but in its own app. I didn't foresee the company using its Pay and Arrive products as the leverage point to launch Shop.
I will note that several smart people are skeptical of this strategy. Here's one example:
And here's another:
And another:
One of my favorite writers, Ben Thompson of Stratechery, is in the skeptical camp. His post on the topic is behind a paywall, but I'll quote the relevant bit:
"Inserting the Shop app between merchants and end users runs counter to a platform strategy — that is the approach of an Aggregator, of Amazon — but the entire reason to be bullish about Shopify is that they are taking an approach that Amazon can not.

That gets to the real problem with the Shop app: it is not simply that it will likely fail, but more importantly it is a distraction from very real problems that Shopify is uniquely positioned to solve. Instead of competing with its own merchants to see who can do a better job of acquiring customers, Shopify should be pushing even more aggressively on its fulfillment and payment initiatives. Merchants are not a point of leverage for Shopify to build a consumer brand; they are Shopify's reason to exist, and no growth hack is going to change that."
Ben reasons that Shopify's advantage over Amazon is that it's a Platform, not an Aggregator (specifically defined terms in the Stratechery parlance). If Shopify were to function like an Aggregator, then it would compete with its own customers for consumer traffic and purchase intent. Ben argues that what makes Shopify so effective as a competitor against Amazon is the fundamental difference in its business model. As Ben says, Shopify is "taking an approach that Amazon can not."
While I almost always agree with Ben's assessments, on this one I beg to differ. By implementing recommendations in the post-purchase flow, Shopify is allowing merchants to monetize traffic they would otherwise throw away. This is not valuable real estate. It's trash. Shopify is simply coming to merchants and saying, "How would you like us to pay you to take this trash off your hands?" That's why I personally don't see a conflict at the moment.
One could imagine Shop evolving into a standalone app that drives intent pre-purchase, especially once consumers realize how much they're actually buying through Shopify stores. In that case, Ben's point would stand, but remember — this is traffic that stores are paying for already via FB, Google Ads, etc. Because Shopify already makes money through SaaS, Payments, etc, it can effectively "bundle" demand gen into its product, offering traffic at below-market rates. That could be net good for merchants, even if they may lose the occasional purchase to a competitor. The reality is that sellers already compete for consumers in the market. Making that competition more transparent isn't inherently a conflict, especially if it opens up cheaper channels of acquisition for all.
I think it's inevitable that Shopify will become a consumer destination, but the way it monetizes demand gen will need to be aligned with its role as a Platform. It's a fine line to walk for sure, but I'm optimistic Shopify will be able to manage it.
---
Tweet of the Week
---
Links I Enjoy
#commerce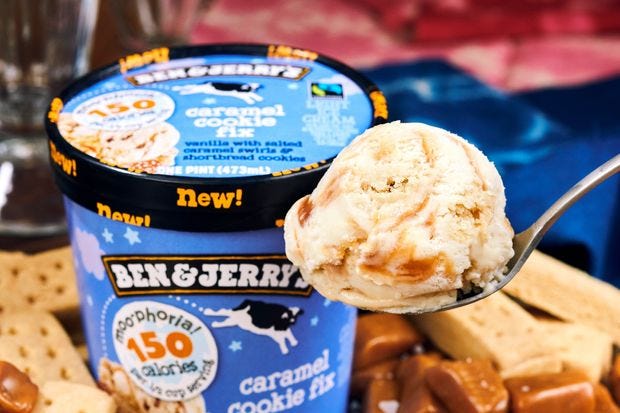 The first few weeks of COVID-19 saw a panicked buying frenzy, as consumers stockpiled products in their homes, not knowing how long quarantines would last or what services could be readily accessed. Now that shelter-in-place has been somewhat normalized in various parts of the country, CPG companies like Unilever, P&G, and Danone are projecting a semi-permanent mix shift towards products consumed in the home. Some of these new behaviors may stick over the long term.
Unilever sees a world where consumers wash their hands more often. P&G sees higher demand for laundry detergent and more prepared meals at home. Kimberly Clark is retooling commercial toilet paper manufacturing to produce the softer sheets we're used to at home.
Sectors that may decline secularly from here include cosmetics, apparel, accessories, and bottled water — essentially anything where being outdoors is a precursor to value.
The internet is obsessed with Animal Crossing: New Horizons at the moment. In all its rush to release the game, Nintendo shipped a bug that allows players to turn savings of in-game currency into a small fortune by time traveling. In response, the "Bank of Nook" reduced interest rates from 0.5%/month to 0.05%/month — causing financial chaos that mimics the near zero interest rate environment in the real world.
Players are now left to find more creative ways to make money, like catching and selling tarantulas!
#media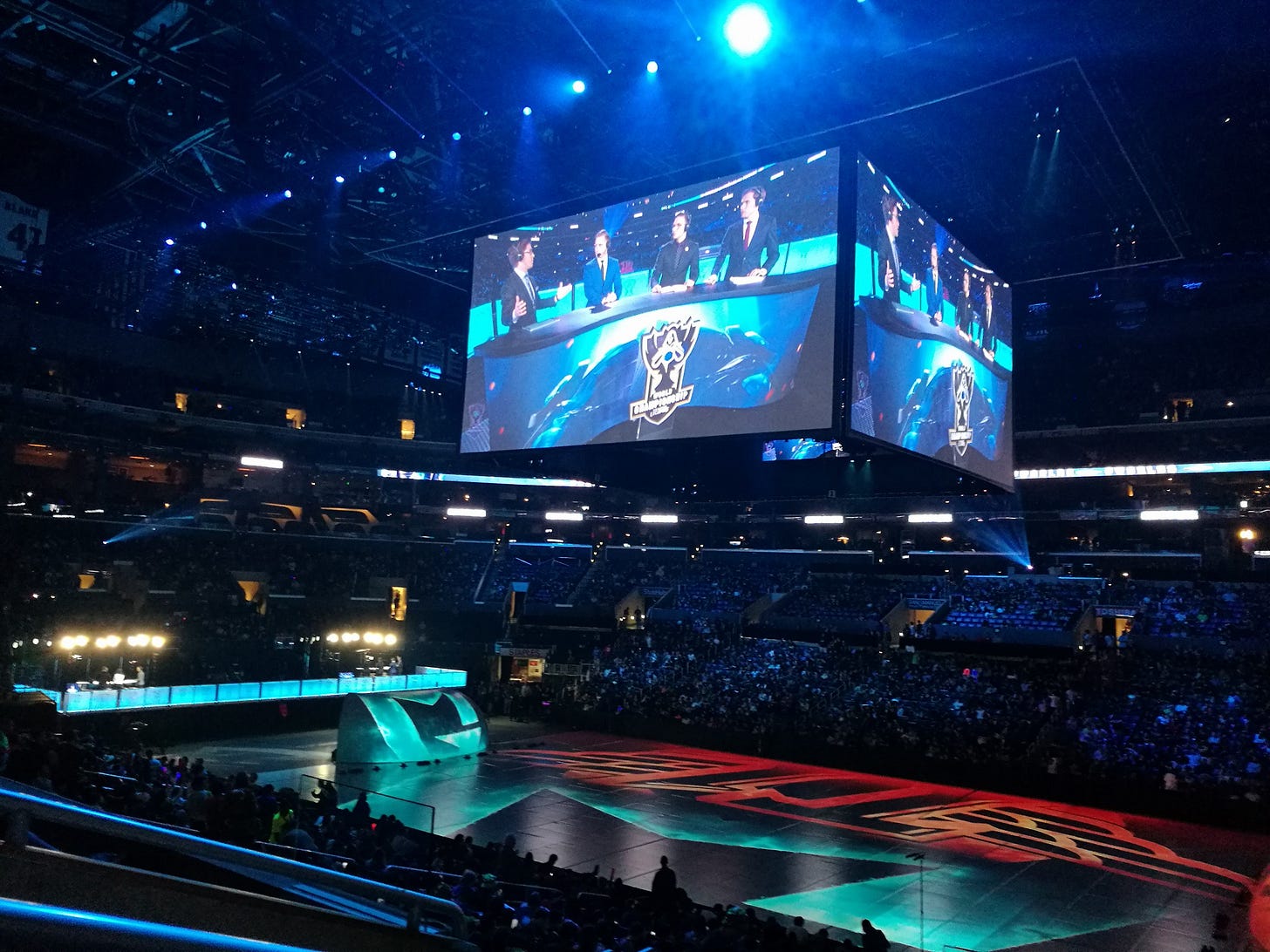 Matthew Ball nailed the main challenges for startups in the eSports industry in his recent piece. In the age of COVID-19, you would think that eSports should have its moment in the sun. After all, traditional sports are essentially illegal at the moment. If we "turn on" the country again, large sports stadiums will likely be some of the last venues to return to normal. At the same time, young people have more time than ever to play games and watch eSports.
The challenge with eSports is that the value chain favors the game publisher. In Matthew's words, leagues operate "at the pleasure" of the publisher:
"All it takes is a publisher's copyright claim, cease-and-desist order, or policy change to shut them down. This is true even if the games are played online via location connections, too. And certainly, in the case of remote, online play, all gameplay is ultimately administered ("refereed", if you will) by the publisher's online services. This means the publishers are effectively co-running the tournament or league – even if they don't know it."
This leverage allows the publishers to extract hefty buy-ins and revenue splits, while allowing the league operators to take most of the risk. While leagues have attempted to spread their brands over multiple games, most publishers now require a single brand per game — defeating the purpose of such an effort. Startups have tried to build on top of game APIs, as if they were platforms, and have almost universally been shut down right when traction took off. Publishers don't seem to be interested in sharing the spoils of victory. They view eSports as a marketing channel for their games.
Locked in our homes, many of us seek psychological shelter in nostalgia. Like the author of this piece, who rediscovered the classic PC game Myst, I found myself downloading retro throwback games and playing them this week.
Shovel Knight, anyone?
#tech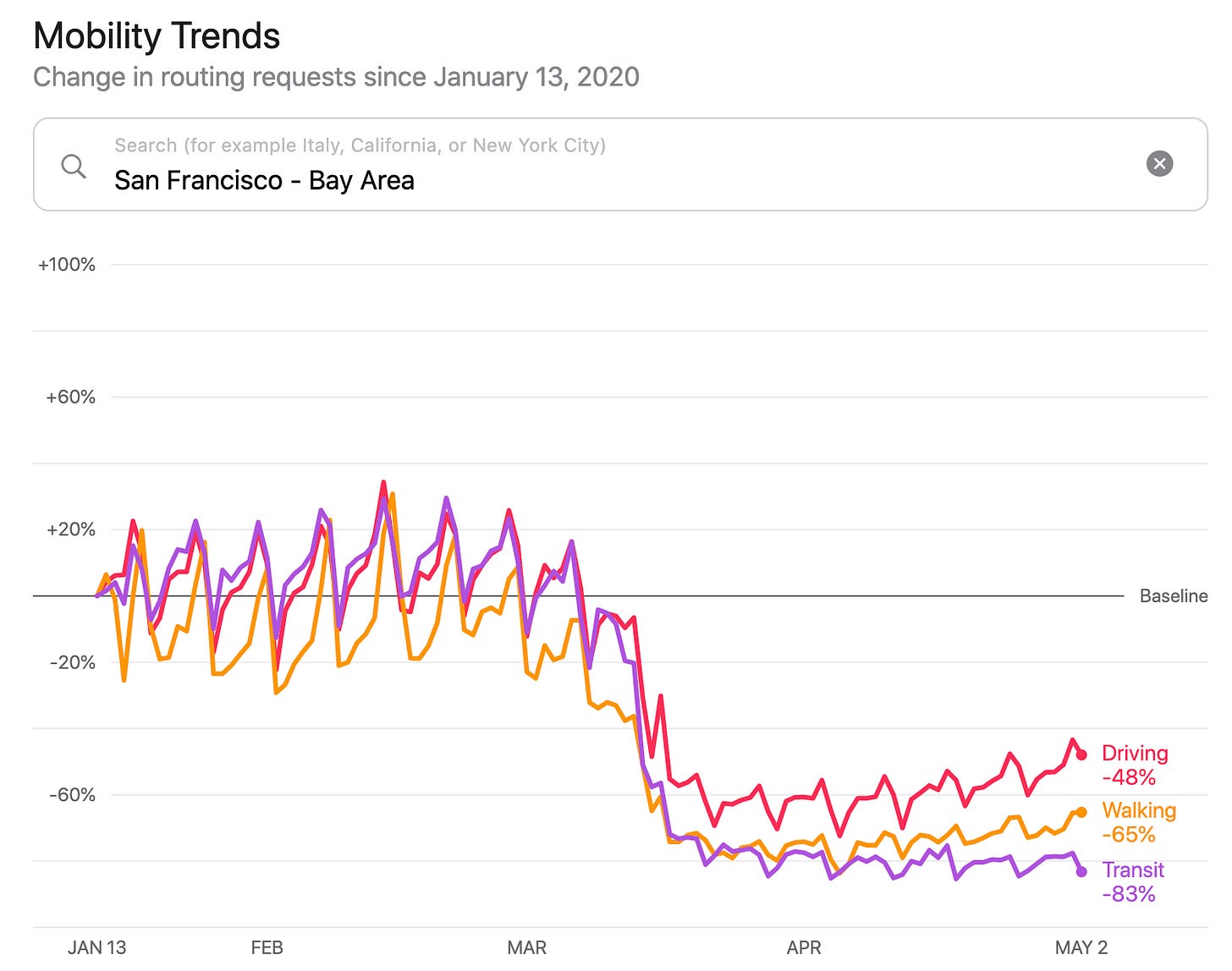 Apple released an anonymized data set that calculates daily mobility by geo across many US cities, as well as international locations. There is a scary divide right now across many cities on how seriously the population is adhering to shelter-in-place orders. SF Bay Area, for example, sits at 65% below baseline activity (averaged across modalities of mobility). NYC sits at 58% below baseline.
Meanwhile, Memphis is slightly ahead of its baseline at 101% (124% for walking), while Omaha, Oklahoma City, Colorado Springs, and Virginia Beach are all only 0-15% below baseline. The division between coastal cities and the rest of the country in adherence to these orders is fairly stark in this dataset.
Stuck on Zoom calls all day and feel like shaking things up a bit? Why not invite a goat to your next conference call?
Anna Sweet at Sweet Farm launched a service that directly connects a farm animal into your Zoom instance for ~$100. Just make sure it's on mute!
#science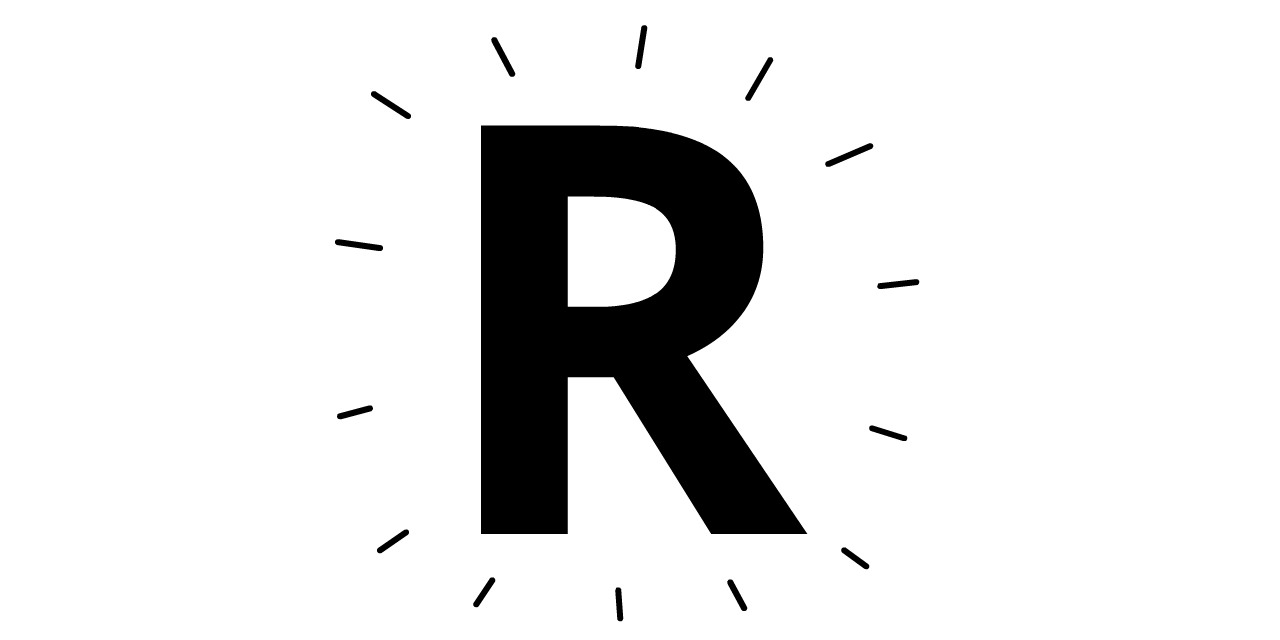 I could have selected any number of articles to explain COVID-19 from an epidemiology standpoint, but I found this one to be the most straightforward. It utilizes simulations to show the effects of different sequential measures to sustain an R < 1.
Nuclear fusion has been a pipe dream in the cleantech community for decades, but this profile of the International Thermonuclear Experimental Reactor (ITER) shows promise. It will be flipped on in 2025 and represents humanity's best chance to engineer on Earth the very process that fuels our own Sun.
#culture
If you're looking for silver linings in this difficult time, one of them is watching amazing artists perform from their homes. Billie Eilish and her brother/co-creator Finneas produced a livestream of some of their greatest hits that I enjoyed. One interesting tidbit: "All the Good Girls Go to Hell" is about climate change. The lyrics make so much more sense now!
Shelter-in-place + school closures + work from home = stressed out parents with no one to watch or teach their kids. Enter Zoom babysitters — perhaps the first of many COVID-era jobs.
---
Enjoyed this newsletter?
Getting Drinking from the Firehose in your inbox via Substack is easy. Click below to subscribe:
---
Disclaimer: * indicates a Lightspeed portfolio company, or other company in which I have economic interest. I also own stock directly in AAPL, ADBE, AMZN, CRM, FB, GOOG/GOOGL, SHOP, SNAP, SPOT, and SQ.
Header image credit: https://www.pxfuel.com/en/free-photo-qlzgr