Discover more from Drinking from the Firehose
A weekly(-ish) newsletter on commerce, media, science, tech, investing, & internet culture by Alex Taussig. I am a partner at Lightspeed in Silicon Valley.
Over 9,000 subscribers
Firehose #146: 🛍 Long tail retail 🛍
Announcing Faire's Series D, big data meets the Big Mac, pushing Moore's law to its limit, and more.
One Big Thought
Faire announced its $150 million Series D this week, led by Founders Fund, with significant support from Lightspeed, as well as Y-Combinator, Forerunner, and a number of other current investors. 

Lightspeed first partnered with founders Max, Daniele, and Marcelo a little over a year ago, when we led the company's Series B financing. At the time, I was captivated by the counterintuitive notion that small, local retailers could in aggregate beat the big stores, and maybe even beat Amazon for certain "jobs to be done" in commerce. 

Faire's founders understood the needs of small retailers intimately from their time at Square. Their unique insight was that Faire was in the risk management business. Every time a small retailer purchases a new product, she takes on risk. If that product doesn't sell, she's stuck with it. Moreover, she ties up working capital in new purchases, so her cost of experimentation is high.

By centralizing risk and guaranteeing sell-through, Faire releases retailers from this working capital burden and encourages experimentation. More successful experiments means more trust, which means more wholesale spend on Faire per retailer. With increased spend, Faire achieves greater scale. More scale means more data to inform Faire's algorithms that match products and stores. And with better data, Faire's recommendations get even better for new products.

This virtuous cycle is one of several that drive an economic engine that Faire deploys for brands and retailers in its network. Faire has grown 4x YoY and now serves more than 50,000 stores domestically. If all the retailers on Faire were a single chain, they would constitute the largest retailer in the country by "doors." That's impressive scale for less than 3 years in business.

For more on the company's recent progress, read my blog post below. Also check out the company's official post here.

And, if you're looking for a new gig, Faire is hiring across nearly all functions: data, bizops, customer support, engineering (in Kitchener-Waterloo), finance, marketing, people, product, design, and sales.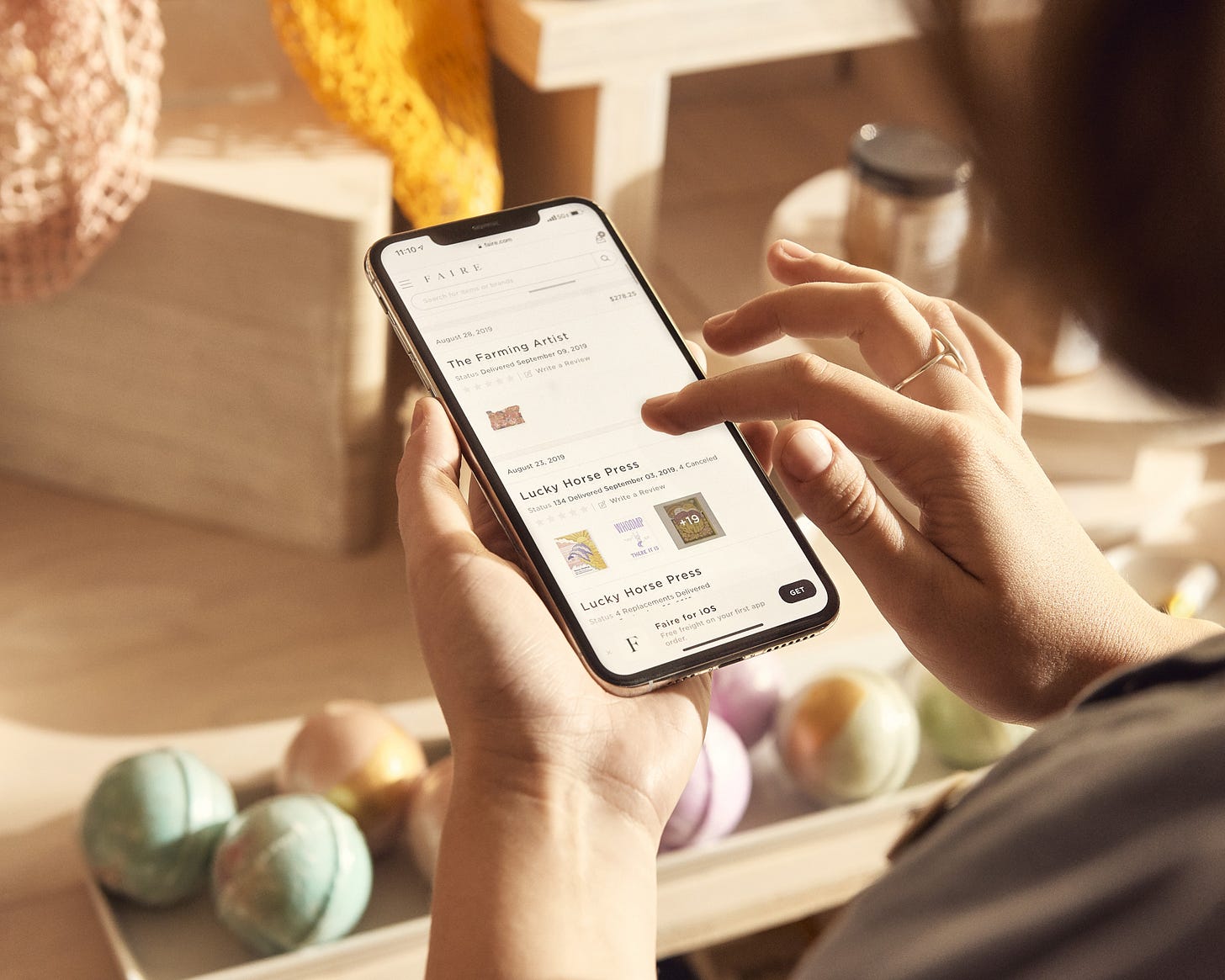 This year, Faire expanded to serve over 50,000 retailers domestically. To put that number in perspective, if all the retailers on Faire constituted a single chain, it would be the largest retailer by "doors" in the entire country — more than Subway (26,932 stores), Dollar General (15,472), McDonalds (14,155), or Starbucks (13,172). Faire has remarkably achieved this scale in under 3 years.
---
Tweet of the Week
---
Links I Enjoy
#commerce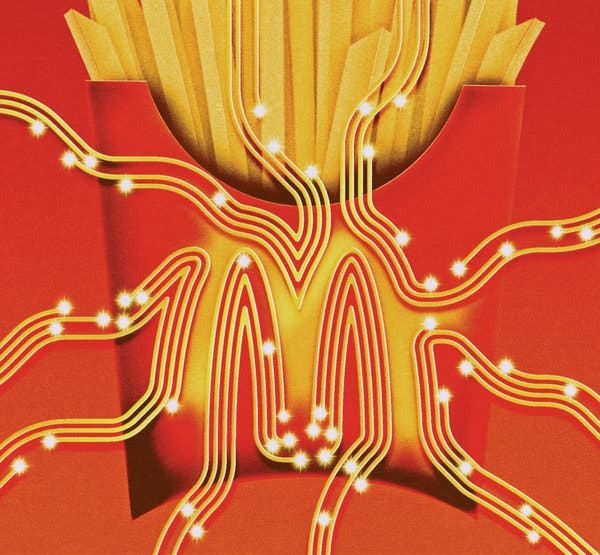 When McDonalds purchased an artificial intelligence firm earlier this year, the fast food industry raised its collective eyebrows. But the purchase has proven to be prescient and effective for the home of the Big Mac.

The company has deployed the tech in store/drive-thru to build predictive purchase profiles of customers. It uses those insights to drive dynamic signage and customize campaigns for individual customers.
At some drive-throughs, McDonald's has tested technology that can recognize license-plate numbers, allowing the company to tailor a list of suggested purchases to a customer's previous orders, as long as the person agrees to sign away the data.

"You just grow to expect that in other parts of your life. Why should it be different when you're ordering at McDonald's?" said Daniel Henry, the chain's chief information officer. "We don't think food should be any different than what you buy on Amazon."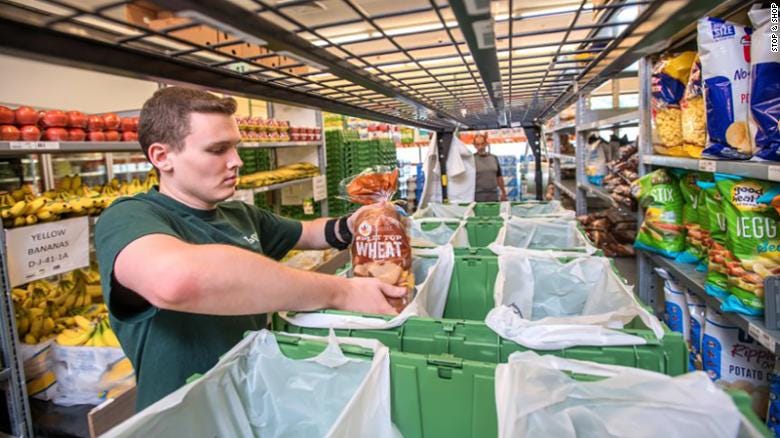 Albertson's and Stop & Shop are testing micro-fulfillment centers to accommodate the flood of delivery orders hitting these major grocers. The rise in "dark stores," which exist only to fulfill online orders, parallels that of "dark kitchens" in the food delivery space.
#media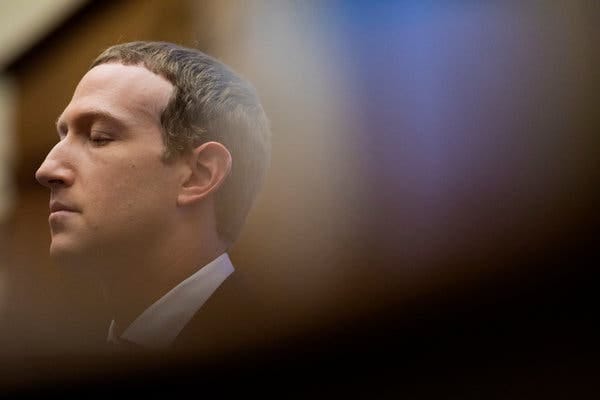 Facebook employees wrote an open letter to the company's executive team voicing dissent towards its political ads policy. Their argument resides around the declaration that "free speech and paid speech are not the same thing."
Allowing paid civic misinformation to run on the platform in its current state has the potential to increase distrust in our platform by allowing similar paid and organic content to sit side-by-side — some with third-party fact-checking and some without. Additionally, it communicates that we are OK profiting from deliberate misinformation campaigns by those in or seeking positions of power.
This week Twitter's CEO Jack Dorsey used a similar justification to pull down paid political ads from his platform. I wonder if Facebook's moral stand on free speech/expression grounds is too detached from the practical reality of this incongruence.
#tech
Modern semiconductor lithography is a marvel of engineering. It allows chip manufacturers to build devices at mind-blowingly small dimensions. What determines the ultimate length scale of features on these chips is the wavelength of the laser light source used to etch features. Today, the cutting edge commercial technique uses ArF lasers at 193 nanometers, in the deep ultraviolet spectrum. New tech promises to bring that wavelength down by an order of magnitude to 13.5 nanometers -- almost X-rays!
#science
Bad news for parents of young children. Lack of deep sleep appears to be associated with on the onset of neurodegenerative illnesses like Alzheimers. New MRI experiments show that, during deep sleep, cerebrospinal fluid floods the brain in 20 second cycles. Scientists suspect this process "cleans" the brain of toxic chemicals that build up during the day. Blood flows out of phase with cerebrospinal fluid in order to make room for it to penetrate.

The waves seem to be triggered by an electrical pulse that is already known to be less present in patients with Alzheimers. Without that pulse, toxins are thought to build up and, in a vicious cycle, cause fewer pulses to occur in the future.
#culture
I saved a bunch of great Halloween videos to share this week, but by far my favorite is the family in Tracy, California who turned their house into a music video for "Chop Suey!" by System of a Down.
---
Enjoyed this newsletter?
Getting Drinking from the Firehose in your inbox is easy. Click below to subscribe:
Help grow the community by sharing this newsletter with friends and colleagues:
---
Disclaimer: * indicates a Lightspeed portfolio company, or other company in which I have economic interest. I also own stock directly in AAPL, ADBE, AMZN, CRM, FB, FTCH, GOOG/GOOGL, NFLX, SNAP, SPOT, SQ, and TWLO.