Drinking from the Firehose #139: 🍕 Signed, sealed, delivered. 🍕

Zach Goldstein of Thanx thinks restaurants are in a tight spot.

Statistics suggest that third-party delivery (3PD) apps are contributing to top-line growth in restaurants. However, compared to dine-in orders, 3PD orders are lower margin, often negative. Even worse, 3PDs can cannibalize a restaurant's customers, many of whom may have eaten in the restaurant or ordered directly without the app. This begs the question: is much of the growth in 3PDs masking a transfer in value from the fragmented long tail of restaurants to the four dominant 3PD platforms?

The data is indeterminate, but looking at the travel industry one can find a compelling historical analogue. Online travel agencies (OTAs) started as a simple way for hotels to sell excess inventory online, for a fee that was typically 5-10%. As customers started to book repeatedly through OTAs and disintermediate hotels, OTAs raised their rates up to 30% in some cases today. OTAs now control the front-end of 40-70% of all US hotel bookings, with the two largest firms accounting for $100B in enterprise value. That's more than double the value of Marriott, the largest hotel chain.

Hotel chains eventually fought back with "Book Direct" campaigns for consumers. In addition, they heavily promoted loyalty programs, but much of that effort came too late. The OTAs have become powerful market aggregators and dominate the travel industry's profit pool.

With the top 10 operators only controlling 19% of the market, restaurants are even more fragmented than hotels (top 10 have 50%). Some chains like Panera and Shake Shack have built meaningful "direct" booking businesses, but overall the market power will inevitably swing in favor of the 3PDs here. Furthermore, the advent of so-called "cloud kitchens" will put more pricing pressure on these restaurants. A traditional restaurant's menu may be listed in a 3PD app next to a similar dish made in a cloud kitchen that's 20-30% cheaper. How do they compete with that?

The restaurants that survive this transition will need to fight hard for your loyalty. Next time you think of ordering in from your favorite restaurant, you may want to place your order directly, or sit down at a table and have a leisurely meal.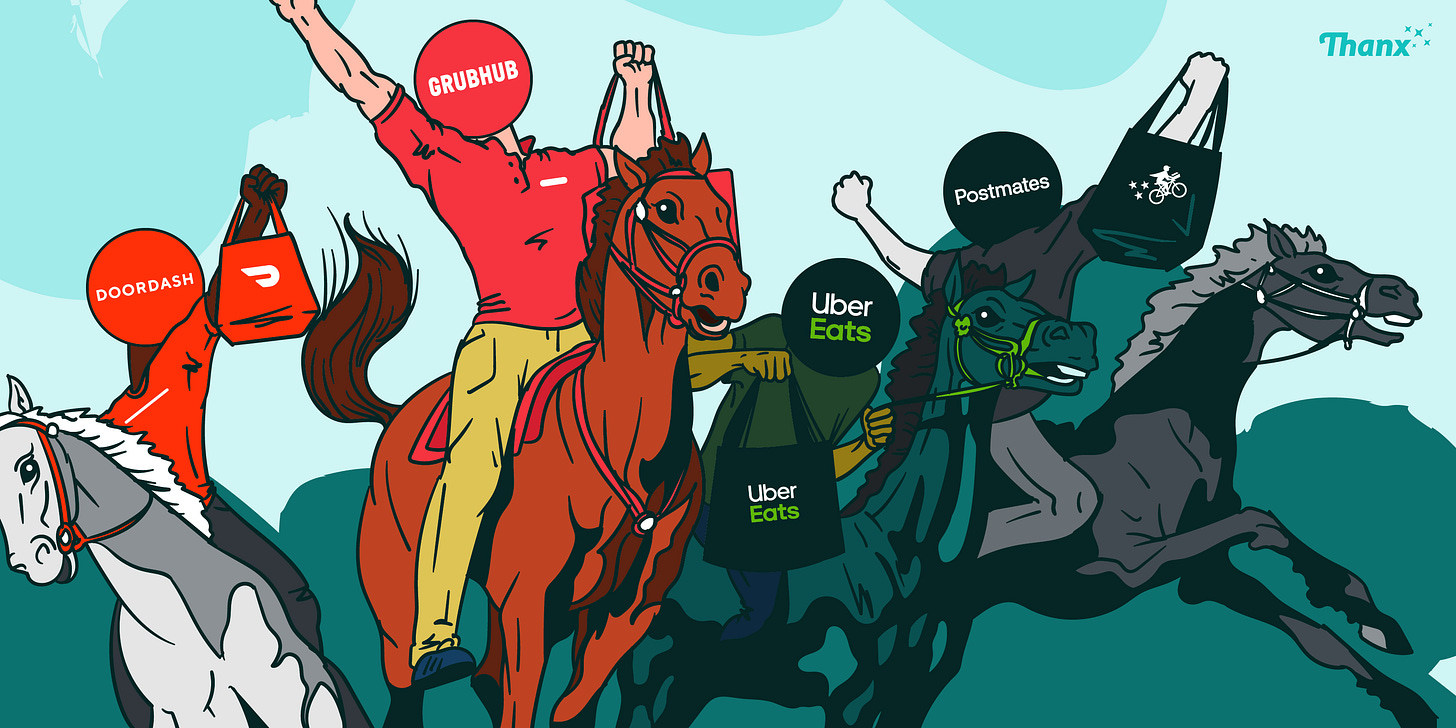 "[Online travel agencies] permanently took 10% out of the profit structure of the hotel industry as traffic came through their channel. I believe the restaurant industry is at [a similar] inflection point," Flynn said in May. He's right — though the impact was likely even larger.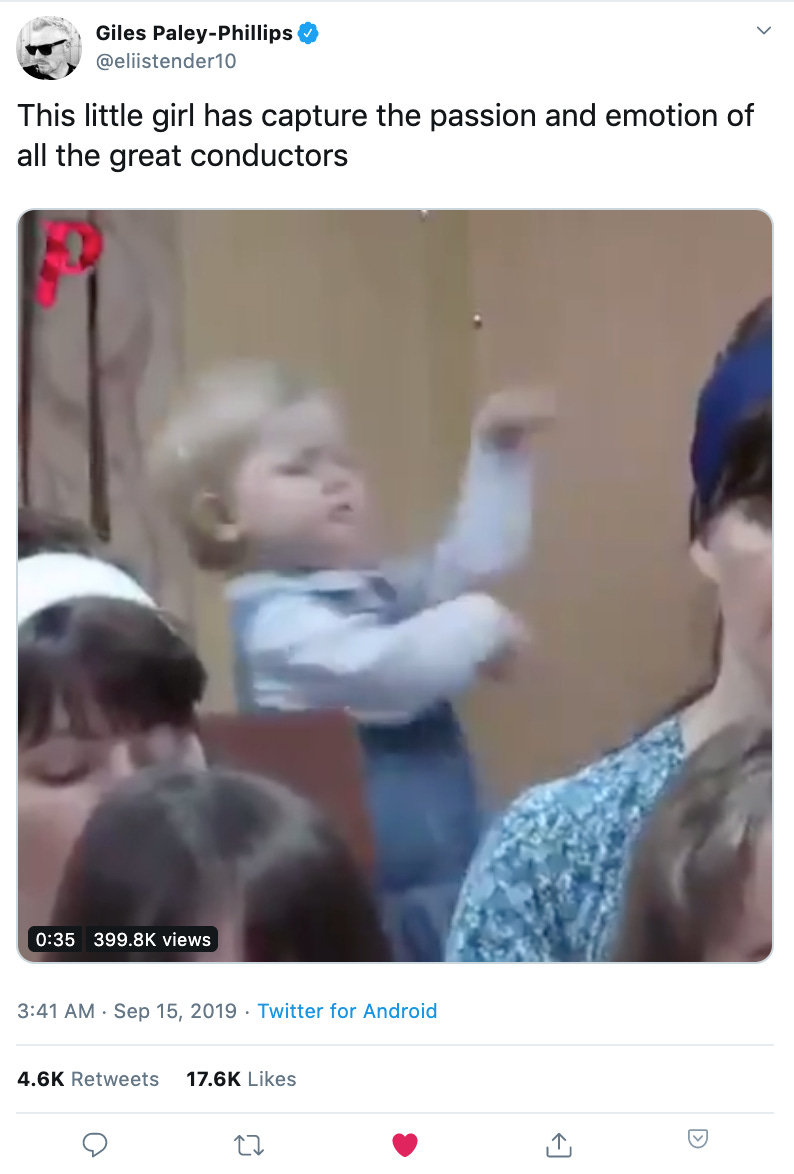 #commerce
My partner Ashley Brasier wrote a phenomenal breakdown of trends in the alcoholic beverages space. As more millennials become "sober curious," new product categories are getting created. Also several new companies have developed strategies to circumvent the Prohibition era three-tier system, which has stifled innovation for so long.
Boeing's China problem (video).→
By 2025, 1.3 billion people will fly through China each year, making it the largest air travel region in the world. It's also a critical market for Boeing, its second only to the U.S. in size. Lately, this massive opportunity has turned into a big headache for Boeing.

This video by Wendover works through how Boeing is losing leverage in this important market. It also shows how strategic aircraft are to a nation state's independence, and how the aviation industry has geopolitical undertones. Boeing needs to win the China market back if it wants to see future growth, but China has every motivation to build its own Boeing. It may even have international buyers for Chinese planes in growing markets like Africa.
#media
Spotify has grown its podcast offering from 185K in Feb to 450K today and has earmarked $500m in 2019 to purchase podcast businesses or content. According to research from Adobe, 1/3rd of millennials consume at least 5 podcasts per week. Spotify is projecting that 20% of its listening hours will be non-music. Frankly, Spotify must diversify hours away from recorded music if it wants to radically improve margins, so I am glad to see the company moving in this direction with such conviction.
#tech
Since the beginning, one of the most shocking aspects of the Stitch Fix product was how many customers got through the quiz. I recall early investors who looked at the business who were skeptical (and wrong!) that users would give so much information up front without any carrot.

This thoughtful post from a Stitch Fix product manager delves several layers deep into how the company engages its users throughout such a long and detailed onboarding process.
#science
The search for Planet 9 (video).→
I know you're thinking, "Planet 9? That's Pluto!"

Nope! Pluto got declassified in 2006. Now, don't get your hopes up, but some astronomers believe there's a real, and very weird 9th planet out there somewhere. And they're looking for it!
#culture
"If we pull this off, we'll eat like kings."→
Anyone want some good news? Gary Larson appears to be bringing back "The Far Side." Please let it be true! This panel is one of my fav's.