Drinking from the Firehose #137: 🚲 Ticket to ride. 🚲

Peloton has built a beloved consumer brand against all odds. I have a ton of admiration for the company's CEO and founder John Foley, who told the company's origin story earlier in the year on a live episode of How I Built This. Early on, he struggled to raise money because most investors saw the market for a $2,000 exercise bike as niche, with low margins, and little defensibility.

Foley proved all haters wrong and has built a $900m+ revenue business with an 80+ NPS. Peloton subscribers actually workout more the longer they subscribe to the product. For example, a user who joined in 2017 works out 20% more each week in 2019 than she did originally. Making its users healthier over time is an impressive feat.

As I dug deeper into the company's S-1 filing this week, I noticed an interesting disclosure that demonstrates how Foley grows the business:

"Net Customer Acquisition Cost (profit) can be calculated as Adjusted Sales and Marketing Expense (which excludes depreciation and amortization expense and stock-based compensation expense) less Adjusted Connected Fitness Product Gross Profit (which excludes depreciation and amortization expense and stock-based compensation expense). Our Net Customer Acquisition Costs (profit) for fiscal 2017, fiscal 2018, and fiscal 2019, was $14.2 million, $(4.9) million, and $1.6 million, respectively, or $183, $(33), and $5 per Connected Fitness Subscriber added, respectively. We believe we will continue to drive rapid payback and efficiencies in Net Customer Acquisition Costs (profit) by further leveraging sales and marketing investments as a result of heightened brand awareness and growing word-of-mouth referrals. Changes in Connected Fitness Product margins or sales and marketing expenses may result in an inability to fully offset our customer acquisition costs."

This implies that Foley has deliberately spent marketing dollars up to the incremental gross profit generated by the sale of each bike. This means Peloton runs with an immediate payback on marketing costs, which allows it to recycle cash quickly into new user acquisition. Peloton then retains its subscribers at an impressive 95% rate each year, implying a 20-year lifetime. With a $39/month price point and 50% contribution margins on subscription revenue, that pegs undiscounted lifetime value (LTV) for subscribers at approximately $4,600. The company actually reports subscriber LTV at $3,593 in 2019, which seems to imply that churn has increased slightly. To be more conservative, let's choose $3,500 for the value of LTV. Because each bike produces $840 of gross profit (=$2,000 ASP*42% gross margin), and the CAC is roughly the same, that implies a total LTV of $4,340 and an LTV/CAC ratio of 5x.

Essentially, Foley's strategy is to grow as fast as possible without losing money after marketing on the bikes, and build an annuity stream from subscribers that lasts decades at 50%+ gross margins. It's an impressive model that few can emulate because only a handful of consumer businesses have such exceptional retention.

I am excited to see Peloton get public and trade in these markets. The most obvious comparable companies are Netflix (6x LTM revs, 37% GM), Spotify (2.8x, 26% GM), and maybe Apple (3.7x LTM revs, 38% GM). The bull case for Peloton is that it already has higher gross margins than Netflix or Spotify (despite the fact that it sells hardware!) and lower subscriber churn. Its financial profile is closer to Apple, but Apple isn't growing topline due to its sluggish iPhone business. All of these businesses could be lower watermarks for Peloton.

Should be a fun ride!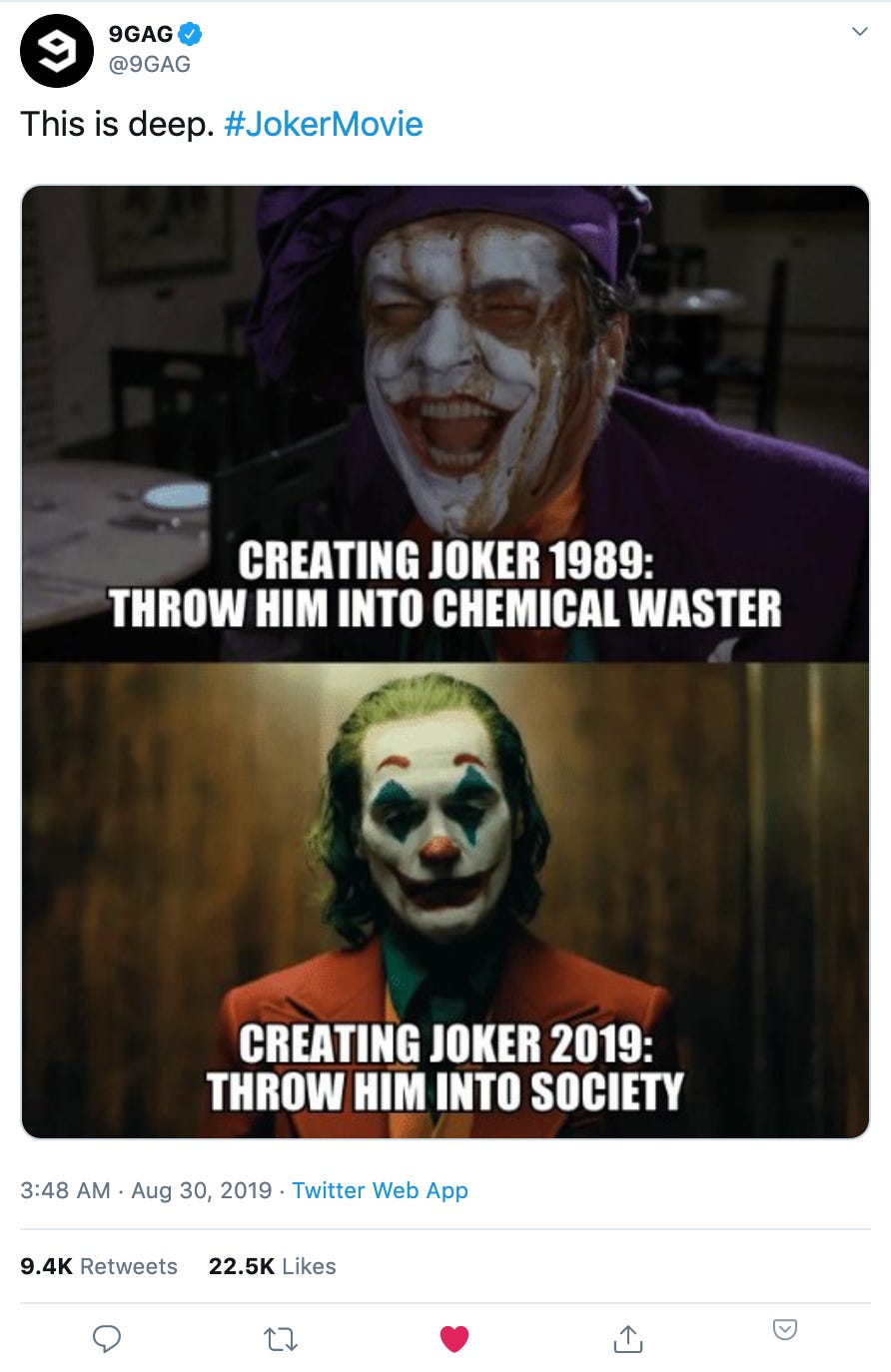 #commerce
Amazon is good at launching its own brands, but poor at sustaining their growth. This article makes the point that, on its own, each brand is decent, but on Amazon they get lost in the noise.

Case in point for Amazon's new beauty line "Belei":

"While some shoppers like the products, visible from Amazon and external reviews, that doesn't equal a brand following. There are millions of products in the Beauty & Health category. Once the initial buzz from the press event in New York City at the end of March featuring editors and influencers wore off, Belei was left to compete with the rest of millions of products on broadly the same terms as other brands do - ranking in search. Despite Amazon featuring the brand for some searches in the infamous "top rated from our brands" section, it isn't enough to stand out."

If you're "the everything store," you have little economic incentive to devote your user's valuable screen time to build loyalty to a single brand. The opportunity cost is selling that user a host of 3rd party products and earning a markup on all of them. That's the essential problem for Amazon executing in the brand business.
#media
Taking inspiration from Netflix's hit show/game Bandersnatch, Sony is releasing Erica, a live-action, choose your own adventure game for the PS4. It's fun to see the line between video game and movie continue to blur.
#tech
Roughly 400 dental offices got hit with a randsomware attack this week via a cloud dental record provider called PerCSoft. It's a good reminder that, with more small businesses running on software, more of GDP will be exposed to vulnerabilities from hackers.
#science
Researchers at NYU are slowly, but surely unraveling the mathematics of the human visual system. The results are unintuitive and fascinating.
#culture
Oh, this is a good piece of satire. No hard feelings to my burner friends. :-)