Drinking from the Firehose #132: 👑 Masters of the universe. 👑

At San Diego Comic Con, Marvel announced its new slate of featured movies and Disney+ shows through 2021. The lineup is ambitious and diverse. It brings back some old favorites from the Marvel Cinematic Universe (Black Panther, Doctor Strange), but also introduces new characters (The Eternals, Shang-Chi).

The bar could not be higher for the next generation of the MCU. Avengers: Endgame is officially the highest grossing film of all time at $2.8 billion. Of the top 20 films ever, the MCU accounts for seven, with $11.5 billion in box office sales. Character universes constitute a strong network effect, and the MCU to date is best of breed.

Rob Bricken is concerned that the MCU's best days are behind it, however. In a thoughtful piece this week, he wrote about three concerns with the new MCU slate. The underlying problem, he argues, is that Marvel seems to be moving from a universe to a multiverse -- multiple conditional story lines, in separate universes, with no interaction or continuity. His evidence is the hat tip in Doctor Strange and the Multiverse of Madness.

Rob worries Marvel is killing its golden goose. He writes:

"Here's the problem with a multiverse: It means some of the stories we're going to see don't count. If Doctor Strange visits a new universe and helps save the day there, it's not nearly as compelling as him saving the universe audiences have already been invested in for over a decade. This is an enormous problem for the Marvel Cinematic Universe, the greatest strength of which has always been its continuity, how every movie connects in order to build to a stunning, epic climax like Endgame. Worse, giving non-nerds multiple Earths and timelines and versions of characters to keep track of could very easily make the simplicity of the current Marvel Cinematic Universe a convoluted mess that could turn off part of the audience."

By introducing characters with drastically different storylines, Marvel is risking our collective investment in the universe they have created.

"The power and the allure of the MCU [is that] all the movies matter. This is what gets audiences to come to not just a few movies, but every single one of them, because they know they need to see them to truly comprehend the full story.

Marvel has an insanely strong track record in exceeding expectations at the box office. But, one has to worry if its insinuated new direction will build on that success, or crumble under the weight of its own ambition.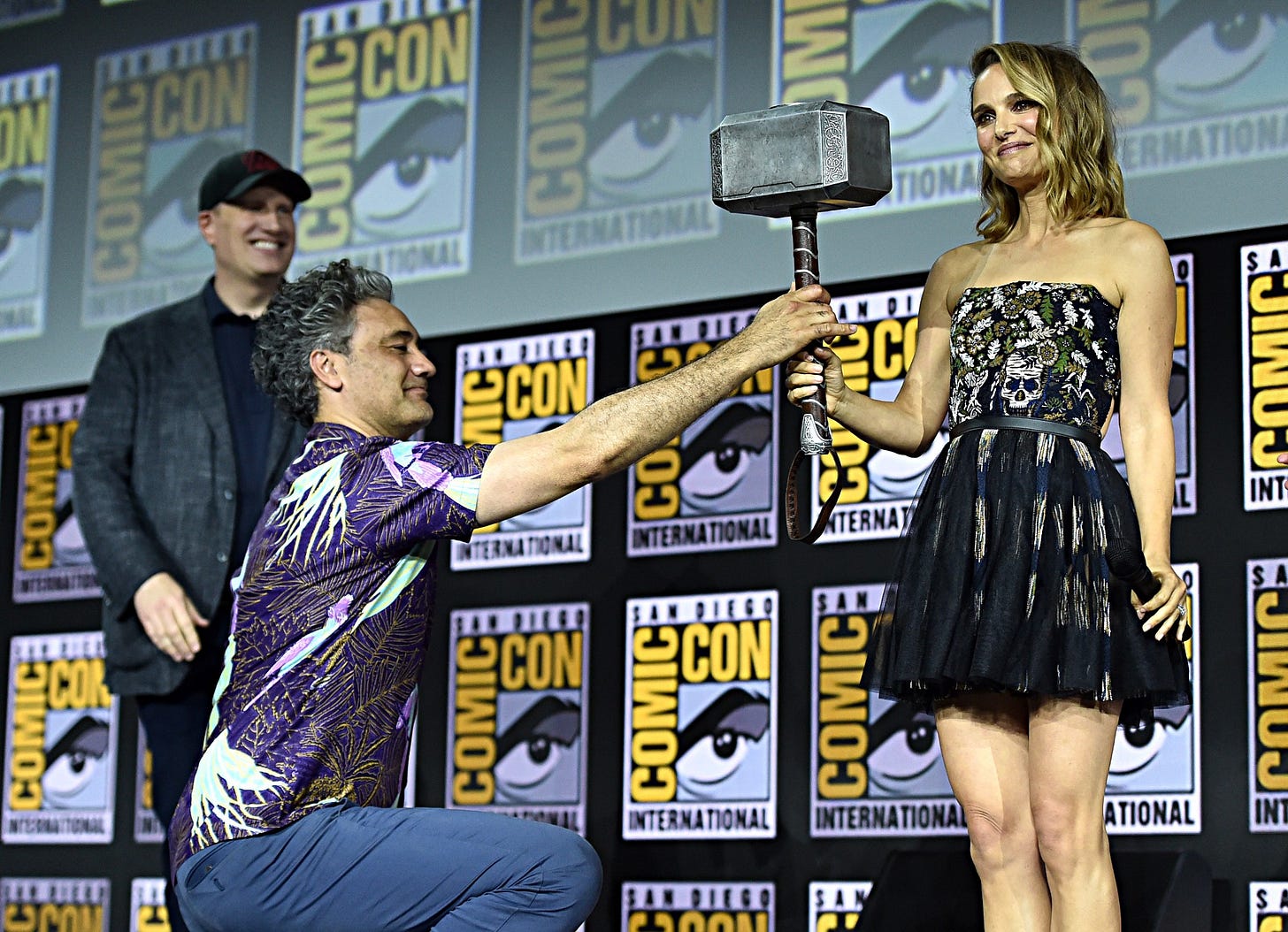 This is the power and the allure of the MCU: All the movies matter. This is what gets audiences to come to not just a few movies, but every single one of them, because they know they need to see them to truly comprehend the full story. It's such an effective tactic that other studios have been trying to replicate it for years. Marvel Studios isn't going to suddenly start free-styling their films now.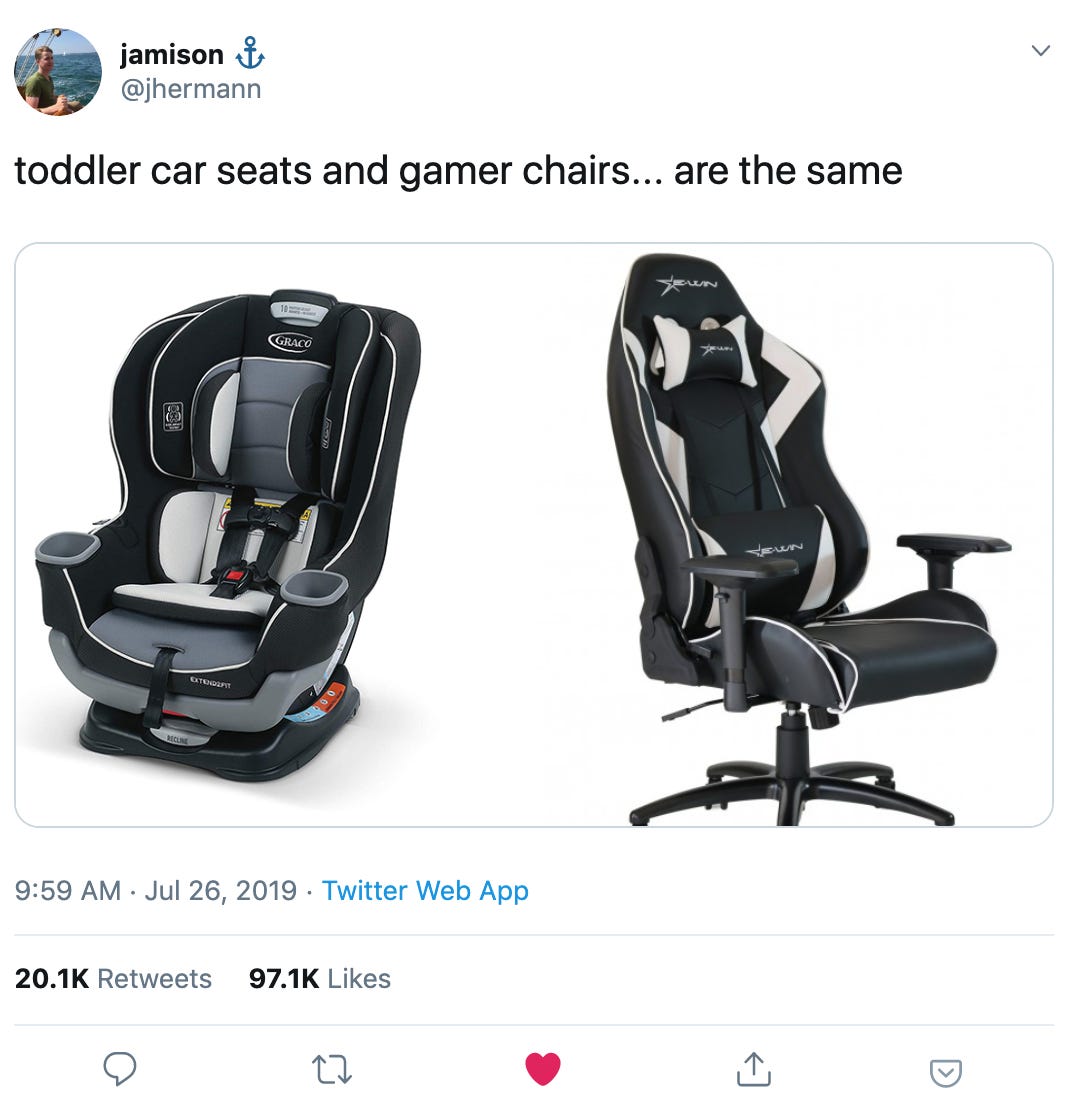 #commerce
Shan-Lyn Ma of Zola* shared recent wedding trends with the WSJ. Couples are getting married later in life. The majority live together before tying the knot. With that extra disposable income, more couples are planning destination weddings. Many of them are picking a date and venue before the actual proposal!

While they live their lives online, many couples are pushing back on cell phones during the ceremony, encouraging guests to live in the moment. Clever wedding #hashtags are now almost as important as a wedding website.
Amazon offered a $10 coupon to users who would download an install its Assistant browser extension. That extension collects data on customer activity all over the web. While Amazon asserts that it does not store personal data from sites like social networks, it is likely observing customer activity on competitive e-commerce sites like Walmart.com.
#media
All the newsletter that's fit to print.→
Here's a self-serving thesis for you: we're in the golden era of the email newsletter. Why are they so appealing?

"Personal newsletters are largely immune to the churn of Twitter and exist in a separate sphere from the content mines of an online publication. They retain some of the intimacy of the early digital-media days, when online writing felt less polished."

I'll add that there's something special about a personality you trust, delivering opinions directly to your inbox. Also, the best personal newsletters are a secret you want to share with others. Combine these with monetization tools, and you have the potential for anyone with good ideas to support themselves by publishing online.
#tech
Snap* beat Q2 earnings expectations. Snap's resurgence in the public markets is a testament to the impact product innovation can have on growth. The tendency for scaled tech platforms is to shift organizational attention from product to monetization and milk every last drop of those network effects.

Instead, Snap has refocused on shipping best-in-class products: new AR lenses, developer kits, a rebuild of its Android app, and premium content in its Discover tab.
Alphabet spin-out Wing is building a free air traffic control system for drones. Users can download an app called OpenSky to participate. The strategy of providing free infrastructure to advance a market is one that Google's owner successfully deployed with its Chrome web browser. By speeding up the web, it made search more compelling, as well as a default in its browser. Similarly, if Google writes and distributes the air traffic control algorithms, it will have an advantage in the skies.
#science
Our ancestors ate fruits and veggies that would be barely familiar to us. Centuries of domestication has created palatable delicacies from what at one point was mostly inedible plant matter. This gallery shows the evolution of the watermelon, banana, corn, and other staples.
#culture
Three minutes. Two best friends. One Powerpoint deck.

Hip twenty-somethings are getting together in Brooklyn to pitch their BFFs to an audience of single people. Fascinating fusion of tech and pop culture.