Discover more from Drinking from the Firehose
A weekly(-ish) newsletter on commerce, media, science, tech, investing, & internet culture by Alex Taussig. I am a partner at Lightspeed in Silicon Valley.
Over 9,000 subscribers
Drinking from the Firehose #130: 💸 Next-gen marketplaces. 💸

I first wrote about my views on the next evolution of online marketplaces back in March. The conventional wisdom in online marketplaces was to push as much of the transactional risk onto market participants as possible. Yet, some of the most compelling online marketplaces today seem to do the opposite.

With much of the low hanging fruit picked, the pendulum is swinging towards risk aggregation to generate liquidity. The key question now is, "How can your platform absorb and centralize risk away from market participants, and, in doing so, create even greater moats and more economic value for all?" I came to this observation around the time we invested in Faire (see original blog post here). Around the same time, Pete Flint at NFX had a similar observation and wrote about it in his blog post here.

We decided to that it might be fun to hash out this topic in front of an audience. So, Pete and I went on Village Global's podcast to discuss. The episode dropped last week. I really enjoyed the conversation and think you will too. Give it a listen below!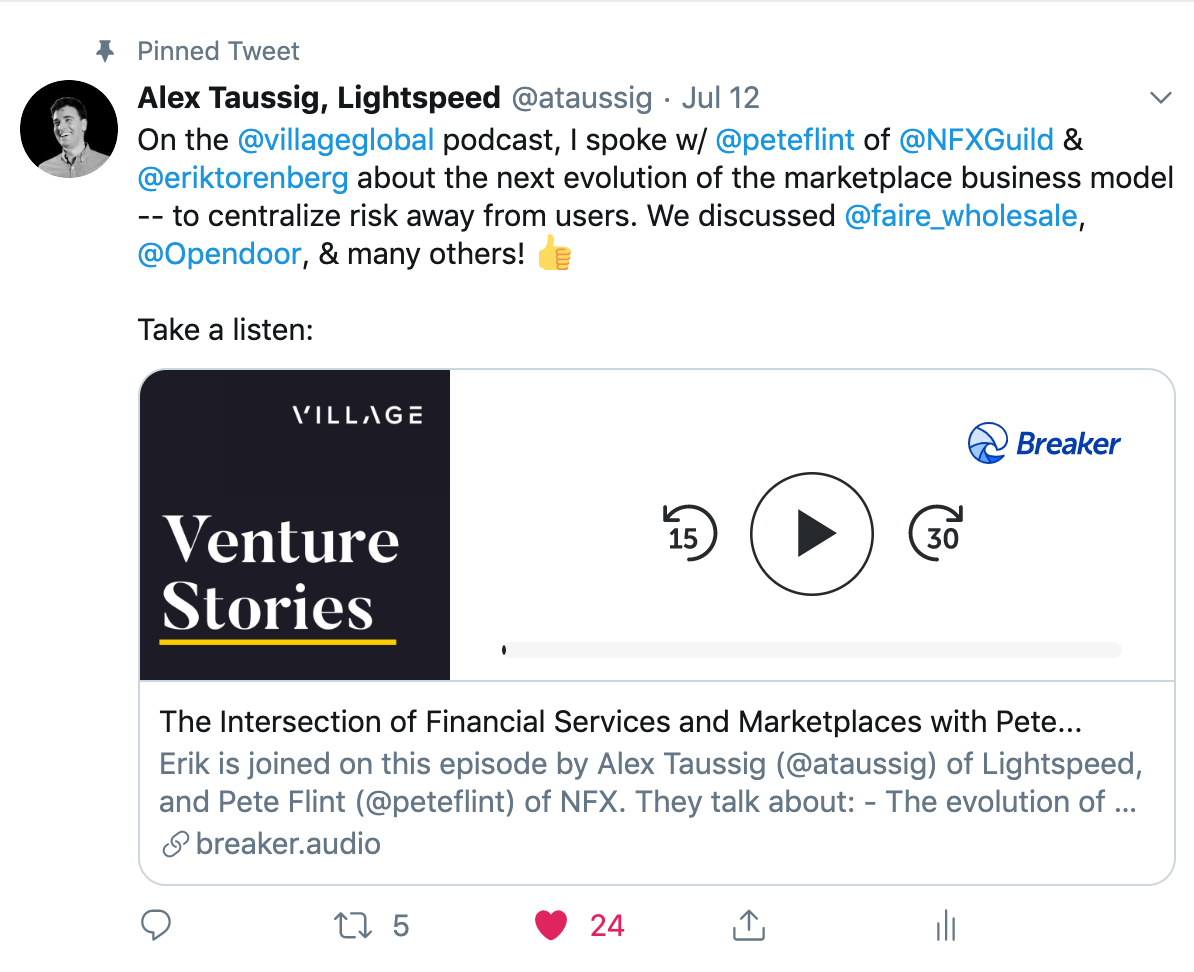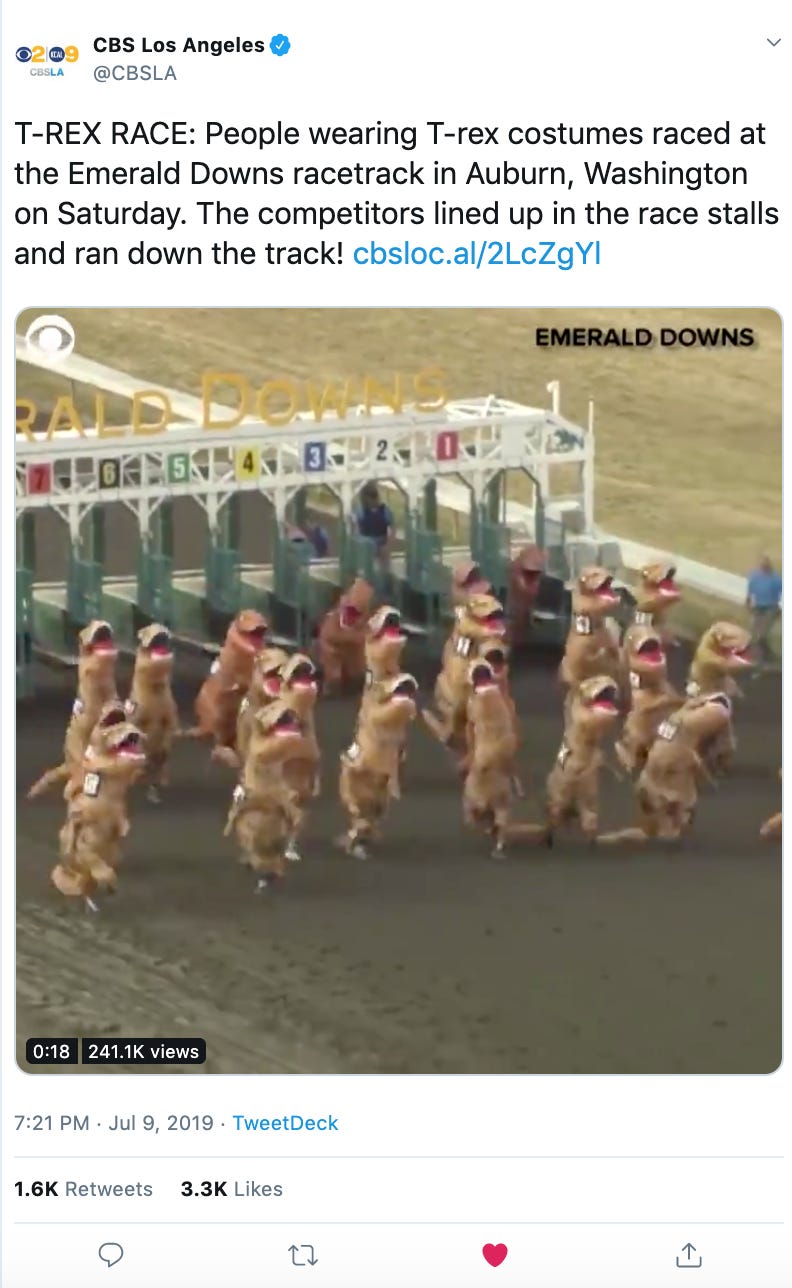 #commerce
"The last thing the world needs is another beauty brand...well, that's too bad."

My partner Nicole Quinn announced Lightspeed's lead investment in Lady Gaga's Haus Labs. As Nicole writes, most beauty brands are about fitting in. Haus is about standing out.

The Haus brand fuses Gaga's personal values of inclusion and self-expression with the actual product it sells. When we first heard the pitch, we immediately saw the potential for an iconic brand that authentically addresses many of the problems we see in the beauty industry today.

The product launches in partnership with Amazon on Prime Day (7/15), so sign up now to order some Haus for all the Little Monsters in your life!
Who buys from disruptor brands? (PDF)→
IAB released a study of the purchases of so-called "disruptor brands," which is basically code for brands who begin online in a D2C business model. 48% of U.S. shoppers now buy from at least one of these brands. They find value in a bidirectional communication of brand values and product feedback. Not surprisingly, those who shop these brands tend to be younger, more wealthy, and far more likely to promote their favorites in social channels.

And, apropos of the previous post, disruptor brand buyers are 3x more likely than incumbent buyers to rely on celebrities to guide their interest in new brands.
#media
Axios reported that podcast performances are a booming monetization channel. Over 460 such events are scheduled on Vivid Seats for 2019, up 50%+ from the prior year. Ticket prices easily break $100/each for top podcasts like "My Favorite Murder," "Pod Save America," and "Armchair Expert."

While much of the conversation around podcast monetization has focused on an eventual shift to a subscription business model, it's possible that the domestic podcast industry will mimic the music industry, wherein artists earn most of their profits from events and merchandise sales.
#tech
Many tout their successes, but few will talk openly about their failures. I admire that Scott Belsky wrote a postmortem on the startup he helped create called Prefer. As someone who very much believes that "micro firms" (or Soloists in his nomenclature) represent a still untapped opportunity, I was rooting for this company. Ultimately, it didn't pan out. Scott has some thoughtful reasons why.
#science
Symmetries can reveal deep insights into the structure of the universe. Physicists often look for so-called "invariant" properties, like the speed of light, that don't change even as everything else does.

Quanta Magazine took a look back at Einstein's foundational work on relativity and revealed the role that symmetry played in uniting his most fundamental insights.
#culture
Two years ago, I wrote a blog post about how finding love on the internet was finally hitting the mainstream. A recent paper from Stanford put the slope of the trend into perspective. Meeting online is now by far the most common way to find a mate.